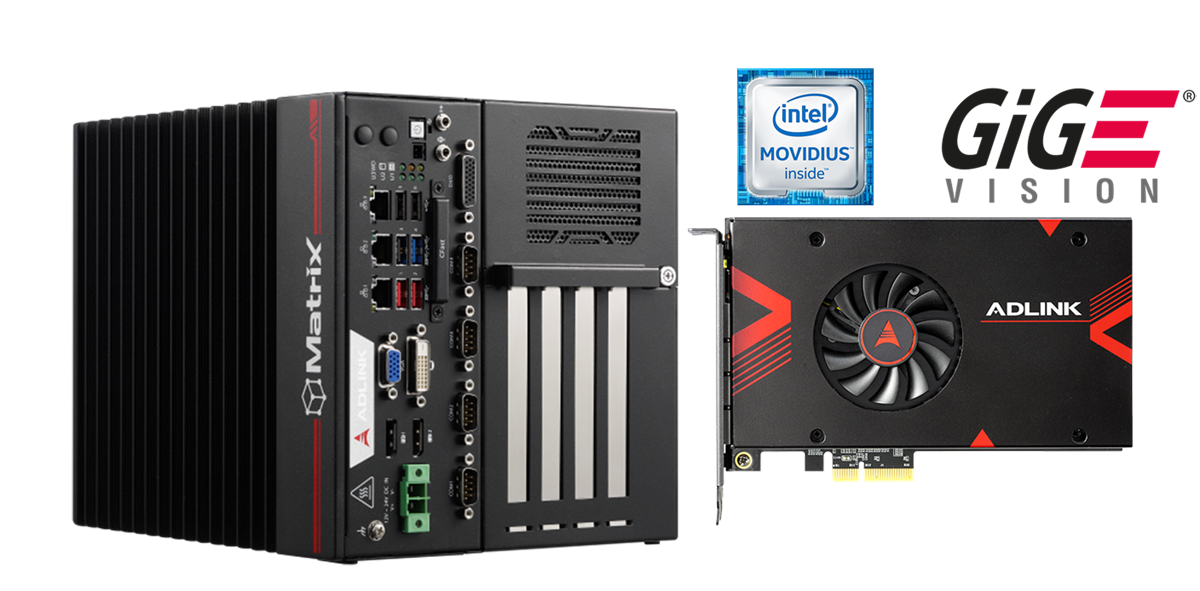 ADLINK: AI-enabled Machine Vision Kit
Intel IoT RFP Ready Kits
Description
EOS-i Series Value Proposition - Build and Deploy AI Solutions Easily
The EOS-i Series AI vision platform offers high reliability,
optimized performance, and minimized development effort
through various highly-validated HW/SW integrations and
performance optimizations, empowering AI machine vision
solution developers by minimizing the need for validation and
integration and thus enabling rapid development of
AI-based machine vison applications.

Key Highlights
Validated HW/SW lowers the threshold, enables rapid time to market
Integrated, validated HW/SW saves massive amounts of testing and configuring time.
The pre-installed AI software suite greatly reduces the AI development/integration burden.
Exclusive software reference design reduces the learning curve and shortens time to market.
Optimized design providing high performance and reliability
Industrial-grade vision platform with well-validated power consumption and thermal design ensuring high reliability and improved performance.
Careful performance tuning across hardware and software for optimized AI vision processing capability.
More than 25 years' experience in industrial automation and machine vision informed the design and development of this best-of-its-kind, deployment-ready AI platform.
Pre-installed Software Greatly Reduces Development Workload
Our exclusive software reference design and sample code make it quick and easy to start developing your own custom AI vision application using the Euresys deep learning suite,* Basler camera manipulations, and/or the YOLOv3 object detection AI model.

IoT Solution Application
EOS-i Offers High Reliability and Superior Performance

Without EOS-i Series

With EOS-i Series

High ambient temperatures will make most systems unstable.

GPUs may throttle to avoid overheating or exhibit bad performance

EOS-i devices are validated as stable even at ambient temp. as high as 50 degree.

EOS-i devices maintain high GPU performance w/o throttling.
Optimized Performance from Expert Experience

Without EOS-i Series

With EOS-i Series

Non-optimized hardware settings can lead to low memory copy speeds, impacting AI app performance.

EOS-i devices feature optimized HW settings to accelerate performance and keep AI apps running smoothly.
Get Started Quickly with an Integrated and Validated AI Vision Platform

Without EOS-i Series

With EOS-i Series

Massive amounts of time wasted integrating and validating hardware and
software.

The EOS-i Series features tightly integrated HW and SW, already verified




for compatibility, providing AI developers a convenient launchpad for their projects.
IoT Solution Specification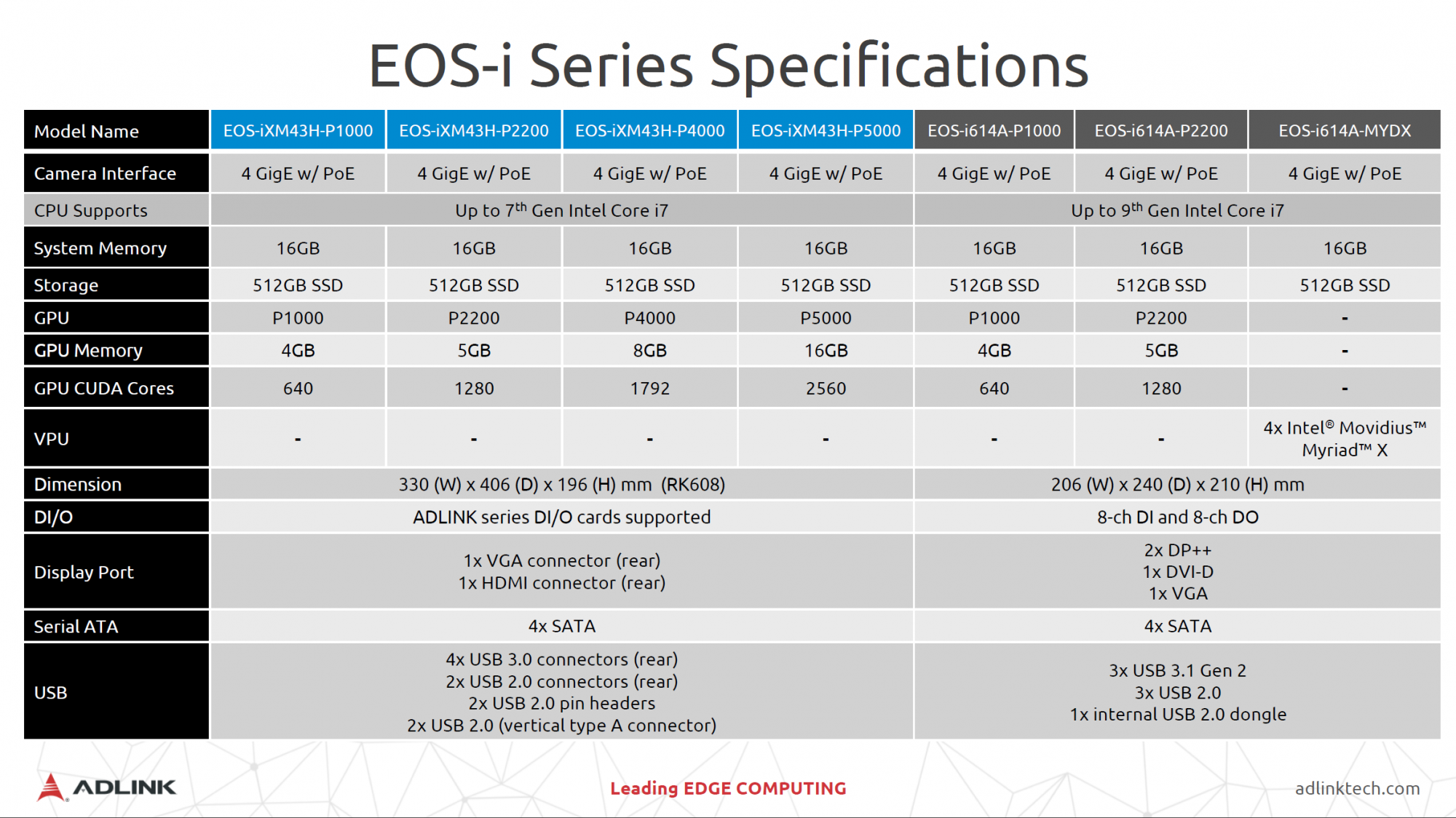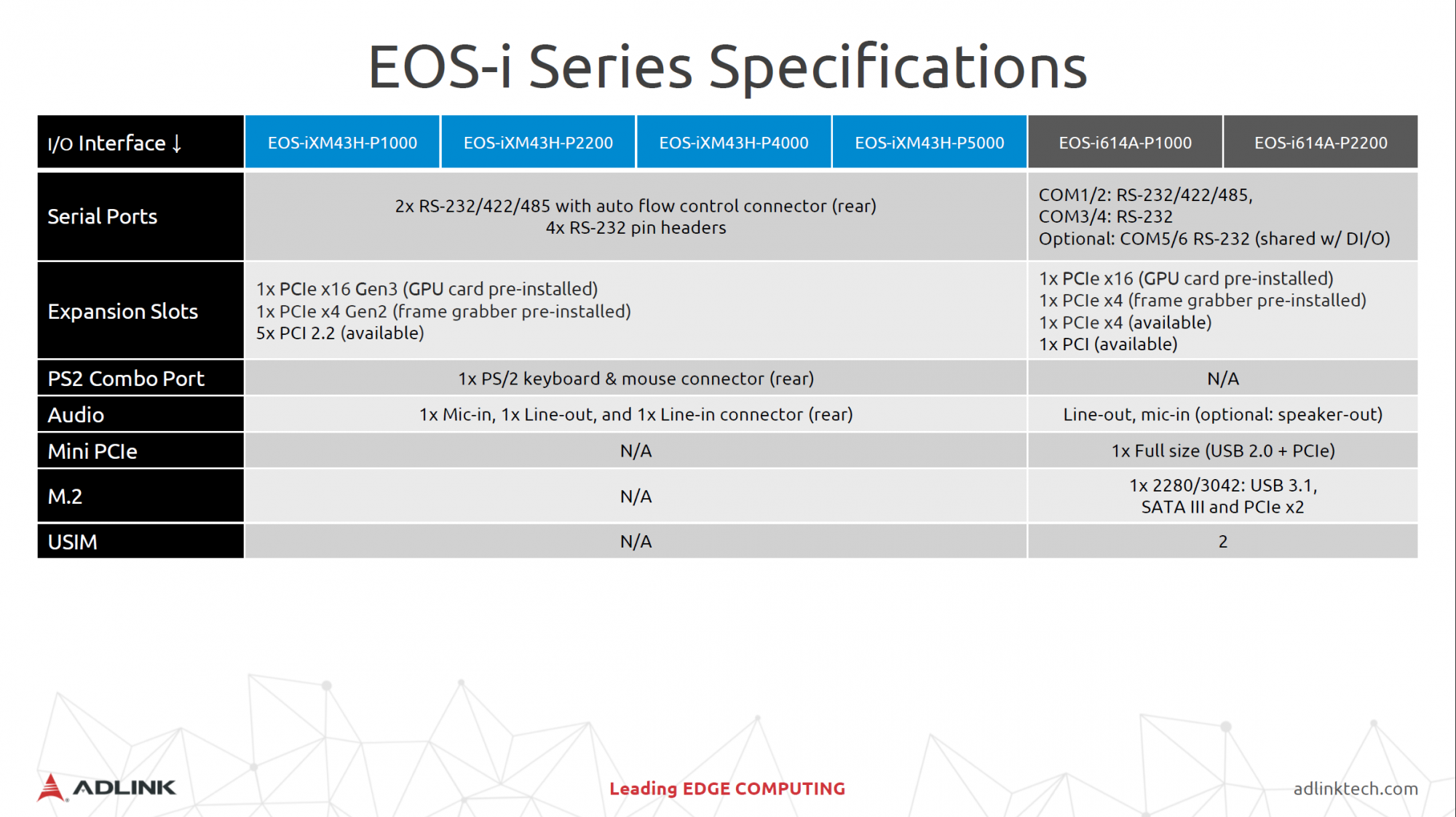 Download
The files in the following blocks can be downloaded after filling in personal information
Partner