news
2020/06/09
TouchCloud AI-based image recognition solution expands into Singapore thr partnership w/ WPI & Intel
Artificial intelligence (AI) has become a key operation strategy across different industries. With the wide-ranging possibilities of AI application, enterprises have difficulty finding system developers that meet their needs and system developers can hardly have sector-specific expertise to develop platforms to suit individual customer needs. To bridge the gap, Touch Cloud partners with WPI and Intel to build a solution that has been certified by Intel's Market Ready Solutions (MRS) program. Also through WPI's help, Touch Cloud has successfully marketed its AI Application Box in Singapore.
Founded in 2016, Touch Cloud is a startup focusing on AI technology development, including cloud architecture, machine learning and deep learning. Its AI-based image analysis technology has been put to use in smart manufacturing, smart city and construction site safety. Touch Cloud's AI Application Box that it brings to Singapore through collaboration with WPI and Intel is a construction site safety solution. It leverages AI-based analysis of images captured on surveillance cameras to check if workers are wearing required protective gear, such as helmets and safety boots, to ensure labor safety.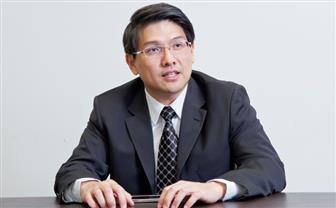 Simon Lee, Co-founder and CEO, Touch Cloud
In addition to construction sites, Touch Cloud's image analysis technology can also be used in smart manufacturing and smart city applications. For example, for COVID-19 prevention, employers can use it to track employees who have just returned from overseas business trips to find out where they have been and whom they have come in contact with. It can also detect whether people maintain 1.5-meter social distancing in group gatherings.
Thanks to the partnership with Intel and WPI, Touch Cloud's AI Application Box has been put to practical use. Touch Cloud has been engaged in project-based development to customize systems for customers. However, this was challenging during the company's early stage development. First of all, it requires industry-specific know-how and repeated testing to build tailored systems for specific use scenarios. Furthermore, despite the slew of AI software and hardware platforms available on the market, it is not easy to find an optimal software and hardware combination. Last but not least, customers may not have sufficient AI knowledge, so a lot of back-and-forth communication is needed to figure out their pain points and needs. To address all these challenges requires tremendous time and effort and thus the development cycle can easily go over six months.
Touch Cloud turned to Intel for help in addressing these challenges. Intel has long committed to AI research and has introduced OpenVINO - an AI inference platform for image analysis. Based on OpenVINO, Touch Cloud developed its hardware-software integrated AI Application Box. Featuring an optimal combination of hardware and software, AI Application Box can be installed and ready to use in 10 minutes without compatibility issues. Moreover, OpenVINO allows Touch Cloud's AI-based image analysis program to run on customers' existing Intel x86 platforms. There is no need for customers to purchase additional hardware to build the AI system, thereby increasing their return on past investment.
Having long engaged in the high-tech sector, WPI has built a broad and deep industry ecosystem in Southeast Asia and Northeast Asia. It is able to help Touch Cloud quickly find suitable users for its products. Going forward, Touch Cloud, Intel and WPI will continue to work together to replicate the success with Singapore in additional markets and sectors while bringing more applications to reality.
WPIG, as an Intel® IoT Solution Aggregator, is the best channel to offer the most diversified Intel® IoT solutions to address your business needs across multiple domains and applications. To play the role of IoT Solution Aggregator, WPI Group is capable to serve IT Systems Integrators and OT System Integrators in Asia and Greater China regions, bridge the overall end-to-end (Edge to Cloud) applications. To integrate IoT solutions and put Industrial ODM/OEM/ISV solutions on the shelf, more effectively support System Integrators to select suitable solutions and manage inventories. Moreover, assist in the establishment and cultivation of industry knowledge and use cases, promote various IoT applications and support to scale business through ecosystem partners' enablement.