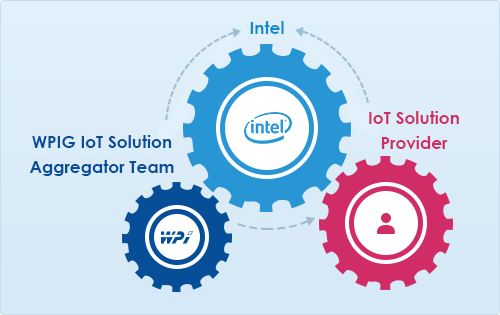 Download: IT-OT Convergence - A Growing Opportunity for System Integrators
AIoT
IDG
Description
Original from: insight.tech
The IoT is bridging the gap between IT and OT—uniting the physical and virtual worlds. Read how Intel
®
is empowering companies to create new business models and a wealth of opportunities for SIs.
Historically, operational technology (OT, or industrial automation and control systems) and information technology (IT, or enterprise digital networks) were two separate worlds with almost no contact points. With the rise of the Internet of Things (IoT), however, sensors, instruments, and devices have started to become "smart," communicate with each other, and directly interact with enterprise IT systems and end users via the internet. (Note: OT covers the hardware, software, and services dedicated to control and act on physical processes. IT covers the hardware, software, and services dedicated to information processing.)
This integration between the physical and virtual worlds is dramatically improving companies' operational efficiency, decision-making ability, and supply chain integration. In addition, it's also paving the way for the creation of new business models, creating a wealth of opportunities for system integrators. With global spending on OT services growing at a 9% CAGR between 2019 and 2024 and expected to reach $115 billion in 2024 (IDC Worldwide Product Engineering and Operational Technology Services Forecast, 2020–2024, IDC #US46638620, July 2020), IT/OT convergence should be central to the strategy of any system integrator navigating today's marketplace.
Resource Application
KEY TAKEAWAYS
IT/OT convergence is improving companies' internal efficiency and enabling new business models.
Despite the economic recession due to COVID‐19, OT services spending is expected to steadily grow over the next few years.
IT/OT convergence is expected to play a key role in helping companies to make a quick return to economic growth.
Companies' internal organizationisadapting: the roles of the CIO and the COO are becoming more strategic and the IT and OT areas are gradually merging into one single digital operation steam.
System integrators aiming to exploit the IT/OT opportunity need to decide where to play in the IT/OT domain, exploit the power of use cases, strengthen their business competencies, and keep an eye on these curity challenge
Resource Specification
Learn How Intel IoT Solution Aggregator WPI can help System Integrators:
https://wpig-iotsolutionaggregator.wpgholdings.com/eng/solution/detail/WSPP_Info
Download
The files in the following blocks can be downloaded after filling in personal information
Partner