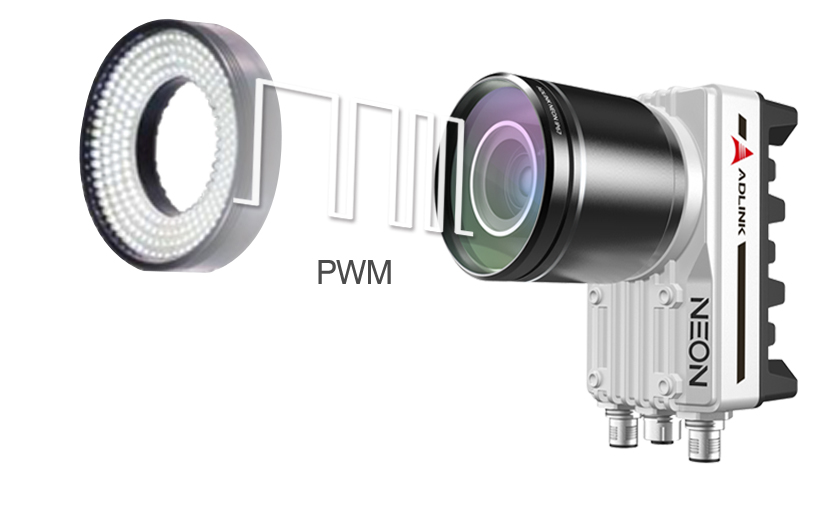 ADLINK: Smart Camera
Intel IoT RFP Ready Kits
Description
ADLINK new NEON-1021-M Intel® Atom E3845 processorbased ready-to-go smart camera with MVTec MERLIC. Equipping its state-of-the-art quad-core smart camera with an easy-to-use machine vision software, the NEON-1021-M significantly increases competitive advantage, exceeding basic smart camera advantages for machine vision development.
MVTec MERLIC is an all-in-one tool for quickly building machine vision applications with no programming requirement. Based on MVTec's extensive machine vision expertise and combining reliable, fast performance with ease of use, the PC-based complete software solution features an image-centric user interface, intuitively guiding the user through the application. Similar to a WYSIWYG editor (what-you-see-is-what-you-get), developers can focus on the imagebased display rather than complex lines of code or parameter lists. MERLIC is particularly suited to operations that favor a clear, graphical user interface for configuring imaging functions.
ADLINK's NEON-1021-M smart camera series and the integration of the easy-to-use machine vision software MERLIC makes it a simple matter for system integration to fulfill a wide variety of inspection application needs.
MERLIC - Machine vision software without programing
Image-centered user interface WYSIWYG (what-you-see-is-what-you-get)
easyTouch
Easy selection of multiple objects to configure saves development time
Machine vision operability with no programming
Easily implement machine vision algorithms via drag and drop
Integrated tools library
Easy and flexible to customize the user-defined tools
PLC communication
Supports OPC-UA with easy connection to PLC
Complete machine vision operability in a single solution
Acquisition Calibration Alignment Preprocessing Processing Postprocessing Evolution Communication
IoT Solution Application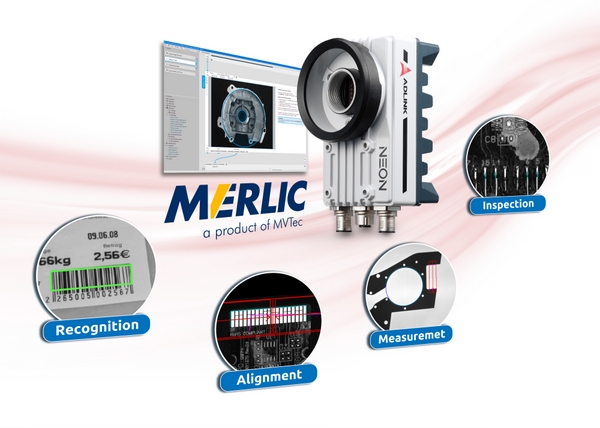 IoT Solution Specification
Features
● Image-centered user interface
● Machine vision application with no need for programming
● Integrated tool library
● 2MP 60 fps resolutions, monochrome global shutter CMOS sensors
● Multi-ROI function replaces multi-camera barcode reader solution
● Additional GigE Vision 1 slave camera support
● IP67-rated housing and M12 connectors
● EMVA 1288-verified superior image quality
Ordering Information
● NEON-1021-M/M4G/SSD32G/32bits WS7E Ready-to-Go 2MP @60fps Intel® Atom™ Processor E3845 Smart Camera with MERLIC inside, 4 GB RAM, 32 GB SSD, 32-bits Windows® Embedded Standard 7
● NEON-1021-M/M4G/SSD32G/64bits WS7E Ready-to-Go 2MP @60fps Intel® Atom™ Processor E3845 Smart Camera with MERLIC inside, 4 GB RAM, 32 GB SSD, 64-bits Windows® Embedded Standard 7
Download
Partner