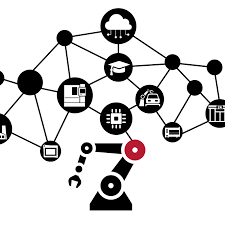 NexCOBOT: Robot with AI Vision Kit
Intel IoT RFP Ready Kits
Description
NexCOBOT debuts the new artificial intelligence (AI) vision-centric product series—AIR (AI Robot & Retail)—the analytics solution for robot and smart retail vertical markets. The AIR series is an open and modular solution that works with the traditional machine vision processes and implements AI inference for computer vision acceleration at the edge. The AIR series is built to achieve high levels of quality and accuracy in automation and retail under imperfect and/or changing environments.
The AI Vision Edge Solution meets the demands of high-mix, low-volume manufacturing, eliminates the need to set up an identical environment, and uses a single model for varying tests and applications. The AI Vision Edge Solution generates visual data for automation improvements, defect inspection, object/facial recognition, in-store analytics, customer buying patterns, etc. AI robot and AI retail reduce labor cost, boost workforce productivity, and result in better customer service. Come and explore the exciting possibilities with the AIR series!
NexCOBOT Robot Control System (RCS) ensures simple and powerful robotic automation. RCS adapts NexCOBOT intelligent PC-based robotic controller and integrates with NexCOBOT's robotic control software, NexGRC, which is an efficient and flexible robotic control system. RCS is designed for small payload robots such as articulated robot, SCARA robot, and Delta robot. RCS also provides EtherCAT port and PoE port for user to connect to EtherCAT slaves and machine vision devices, let the robot system easily to extend axis control and integrate with machine vision application.
IoT Solution Application
A good teaching material for:
Learning EtherCAT and robotics

Knowing how to build an ind. robot

Knowing how to operate an ind. robot
Execute robotic control tasks
Industrial specifications

Open for program development

Open to be integrated with 3rd-party software/hardware
IoT Solution Specification
RCS 200-4Axis (For SCARA)


RCS 200-6Axis (For Articulated Robot)

RCB 100-GRC & (General Robot Controller)

RCB 100-SCARA (SCARA Robot Controller)

NET 300-GRC

Robot Control Cabinet, provides EtherCAT port and PoE port for user to connect to EtherCAT slaves and machine vision application

Robot Controller, Intel® G3900 Processor (w/o chassis), provides isolateddigital I/O for multiple usages and PoE port to connect to industrial cameras

High-performance General Robot Controller, Intel® 6th Core i5-6500TE processor, provides Windows APIs for users developing their own robot control GUI or application

Compact size

Suitable for small payload Articulated, SCARA and Delta robot

Provide PoE for machine vision application

Provide EtherCAT extension port for connecting more EtherCAT slaves

Provide Extension digital I/O: 16in/16out

Support Articulated/Delta/SCARA robot

Support axes group no.: up to 4 groups

Robot group control functions: PTP/Line/3D arc

Support extension single-axis control: up to 16 axes

Single-axis control functions: PTP/Jog/Halt/Stop

Support C\C++, C# and VB.Net for user programming

Support Intel® 6th CoreTM i5-6500TE processor

Internal USB for software license dongle

Support Articulated/Delta/SCARA robot

Support axes group no.: up to 4 groups

Robot group control functions: PTP/Line/3D arc

Support extension single-axis control: up to 16 axes

Single-axis control functions: PTP/Jog/Halt/Stop

Support C\C++, C# and VB.Net for user programming

Support Intel® 6th CoreTM i5-6500TE processor

1 x DVI-D, and 1 x HDMI for dual independent display



Download
The files in the following blocks can be downloaded after filling in personal information
Partner