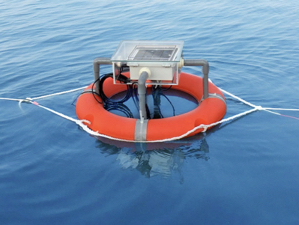 Smart Aquaculture
2018/09/27
Quadlink: Water Quality Monitoring
IOT System
Description



QAM300-DE is powered by solar cell continuously monitors temperature, pH, Oxidation-Reduction Potential (ORP), dissolved oxygen and salinity of pond waters and periodically sends the measured data to cloud and clients in real time by 3G/4G network、WiFi or LoRa . The farmers already benefited by getting advance alerts to prevent potential loss, accessing to data from the cloud for their day to day management, and imposing traceability for food safety.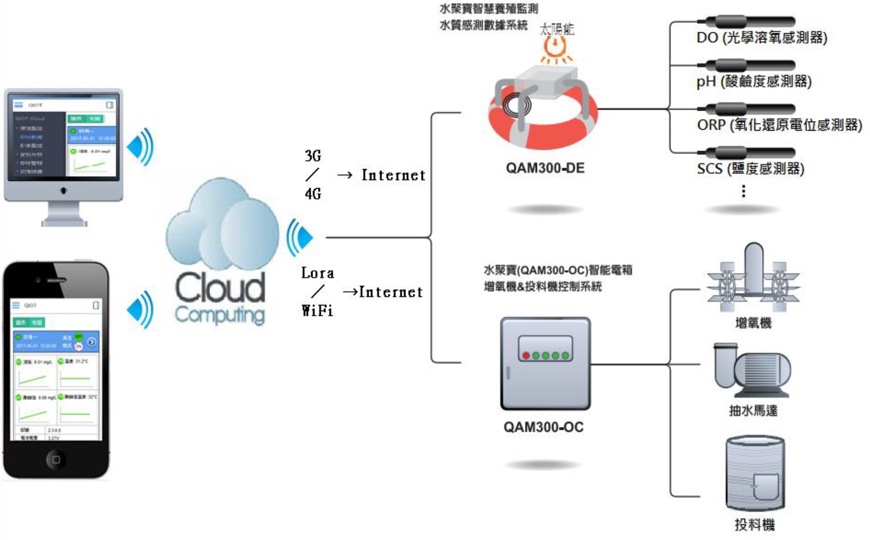 IoT Solution Application
Environmental monitoring of aquaculture waters.
Aquaculture feeding system.
Remote monitoring of disease control.
Monitoring of aquatic breeding.
Feeding aquatic fingerlings.
Automation and wisdom breeding facilities.
High-density culture and history of big data.
IoT Solution Specification
IoT automation sensors, continuous monitoring.
When the water quality is abnormal, there has voice, SMS notification warning. Immediately guaranteed.
Adopt solar power, continuous operation for more than 5 years.
Breeding customization, equipment high scalability, according to customer needs to choose a different breeding sensor.
Machine waterproof IP68 grade, high reliability and is applicable to any culture environment.
Sensor patented biological anti-fouling, verified by SGS data accuracy.
Complete data collection for analysis and export, effectively establish and improve the breeding history record.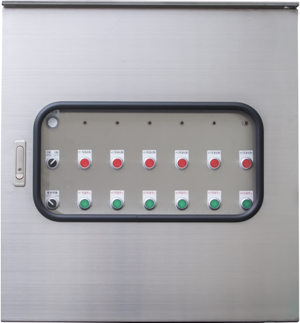 QAM300-OC can monitor & control the equipments of aquaculture which include aerator, pumping motor, blowser or feeding machine.It also can work with QAM300-DE to paddle the water only when oxygen in water is insufficient to save the electricity cost and/or with autofeeder to feed fish only when necessary to save the fish food cost and environment.
Characteristic :
Energy saving, energy efficiency up to 30%~50%
Provide aerator current monitoring and protection, regardless of leakage, phase, overload or heavy drag can immediately return and warning.
Remote control can monitor multiple sets of devices at the same time:
1. 220VAC (1PH) X 1 (Feeding machine)
2. 220VAC (3PH) X 5 (Aerator, pumping motor or blower)
3. 12VDC X 2 to 4 (Camera Lens)
Download
Partner