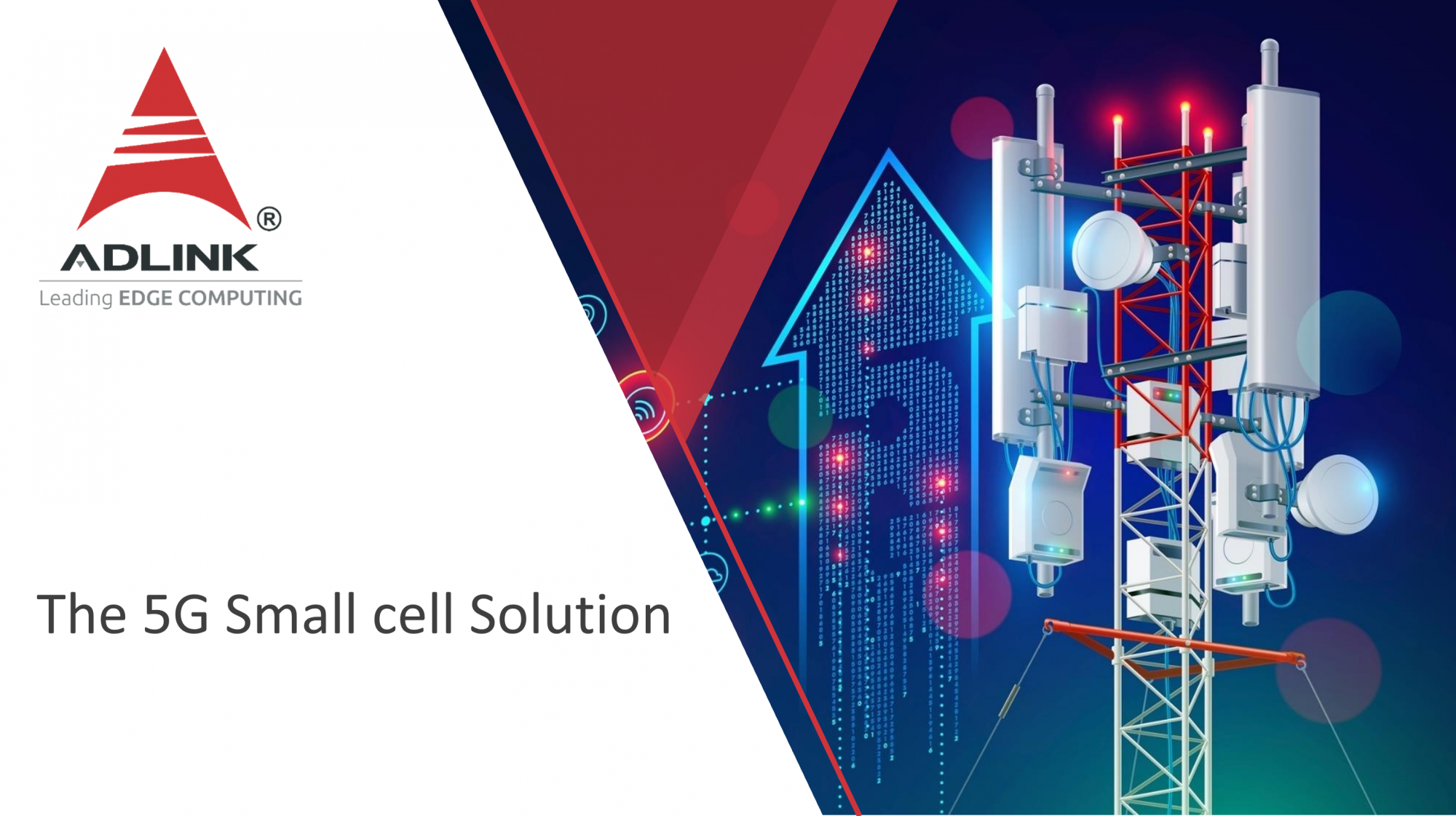 Edge Computing
2021/03/16
ADLINK: 5G Small Cell Solution
Intel IoT RFP Ready Kits
Description
Solution Overview


The ADLINK 5G Small Cell Solution integrates with 5G terminal devices to bring low latency and high-speed communication. The compact integrated 5G solution combines the ADLINK edge server series, Intel® Xeon® processors, and the SageRAN 5G RAN protocol stack (RAN/BBU and Core) - delivering a complete 5G network solution. The 5G Core Network software supports the 5G system architecture defined by the 3GPP R15, including access and mobility function nodes, session management function nodes, user plane function nodes, unified data management function nodes, authentication server function nodes, and policy control function nodes. The kit is also capable of integrating with other nodes that are connected to 5G NR independent networking base station systems and terminals to provide PDU session management, user mobility and access management, user data, and user plane routing and forwarding.
This 19" luggage cabinet consists of the 5GC, Application Server and BBU, and works as a 5G base station when connects with the RRU. A luggage is a set of 5G small cell. Through systems integration, it brings ultra-low latency and high-speed communication experiences to users when works with 5G terminal devices like CPE and cameras.
The highly compact integrated 5G small cell set combining ADLINK's latest edge server series and Sageran's BBU protocol stack delivering complete 5G network functions
This demo kit includes core network, application server and BBU, which are integrated into one 19" suitcase and link to RRU. It also provides some devices like 5G CPE, 5G IP camera to demonstrate the various applications with high performance.

Value Proposition
An portable and out-of-box demo kit for SIs to quickly set the PoC scenarios
Easy installation, management & maintenance
IoT Solution Application

IoT Solution Specification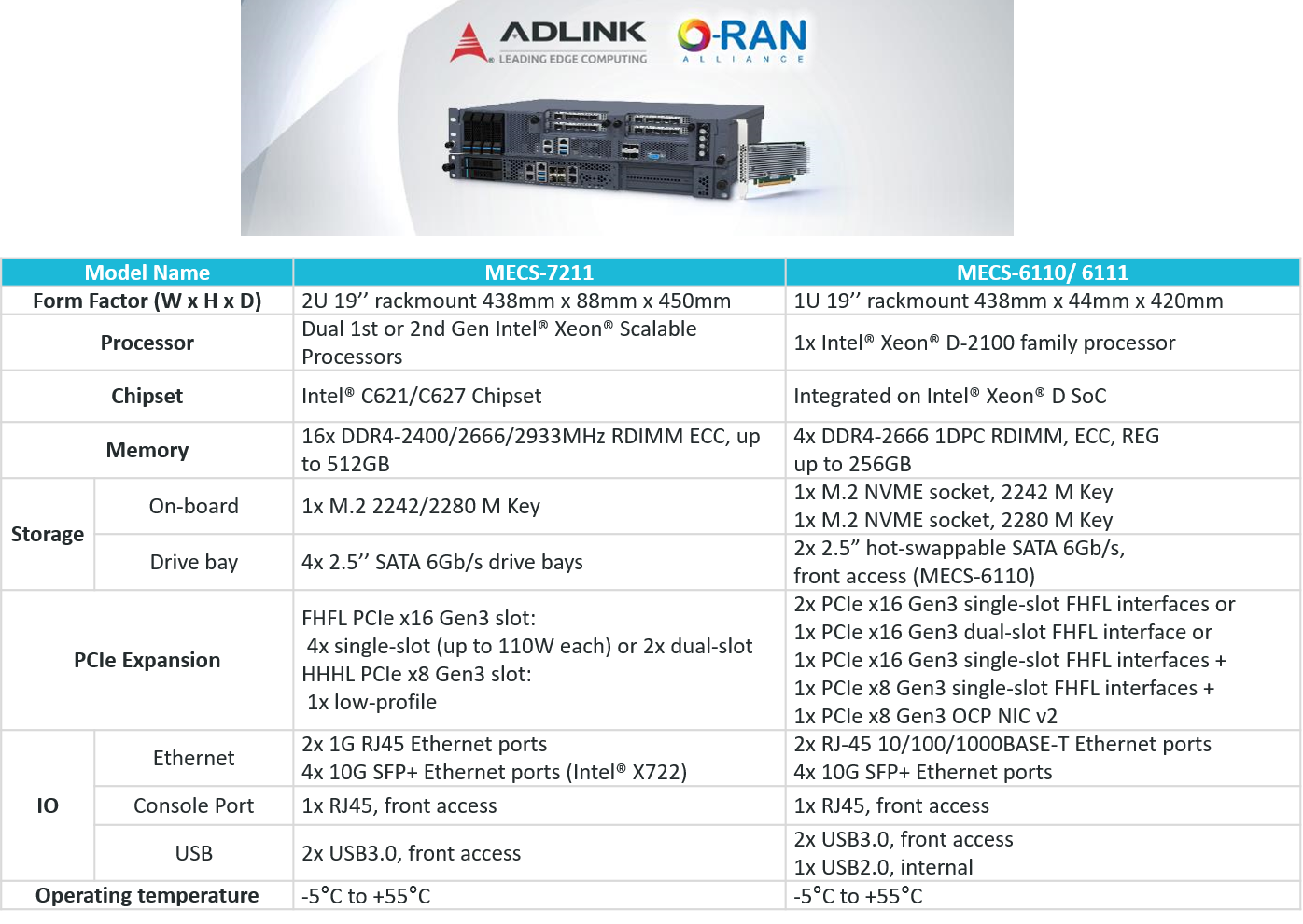 Download
The files in the following blocks can be downloaded after filling in personal information
Partner