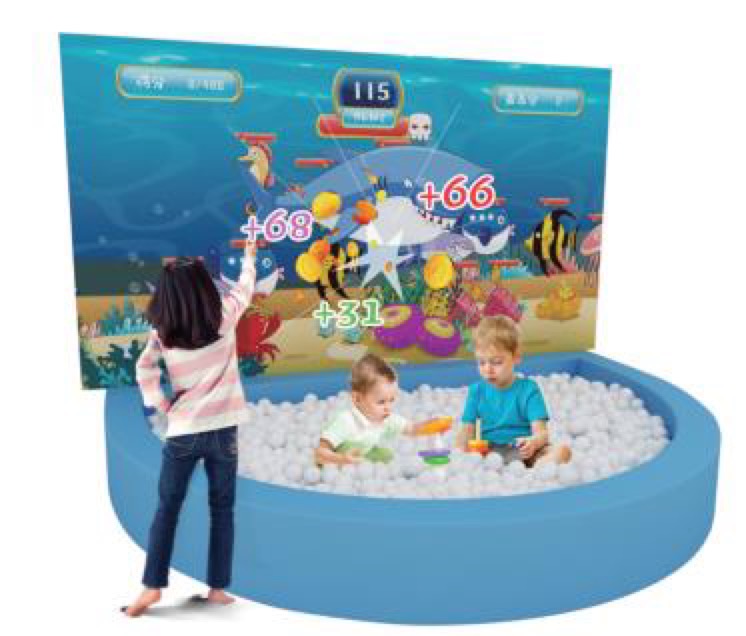 Sindrax Intelligent Gamified Kids (Pre-school) Education Solution
Intel Market Ready Solution
Description
With cutting edge AR , computer vision and natural human-computer interaction technology, the solution provides a series of digital interactive gamifiededucational products for 2-6 years old kids in spaces like kids playgrounds, kindergartens, childcare education institute, kids' museums, etc.
With the solution, traditional kids spaces become more interactive and engaging for pre-school kids meanwhile kids' behavior data can be collected via various sensing devices (touch screens, IR cameras, Radar, depth camera). All the network-connected system will deliver the user behavior data to the central cloud server for further processing.

Products deployed 2000+ kids location , covering 200+ cities within China and 25+ countries around the world, served more than 10 million preschool children.
IoT Solution Application
Magic Brush
"Magic Brush"isan multi-media interactive entertainment system for preschool kids to develop their creativity and scientific thinking.Kids can interact on the big touch-table, and generate an "alive" scenario on a large projected screen.This product utilizes computer vision, multi-screen interaction, AR technology.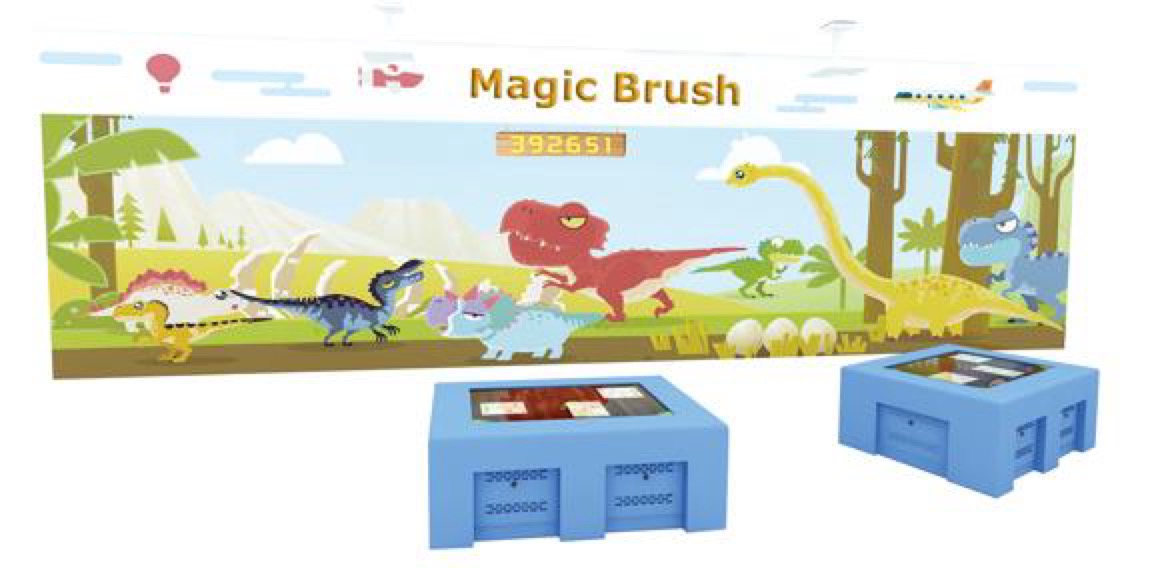 Magic ball
"Magic Ball" is an innovative ball-throwing game, which combines traditional ball pool with multi-media interactive system. Kids strike ocean balls to characters on the interactive screen, and the screen shows eye-catching effects. This product helps kids develop various physical skills.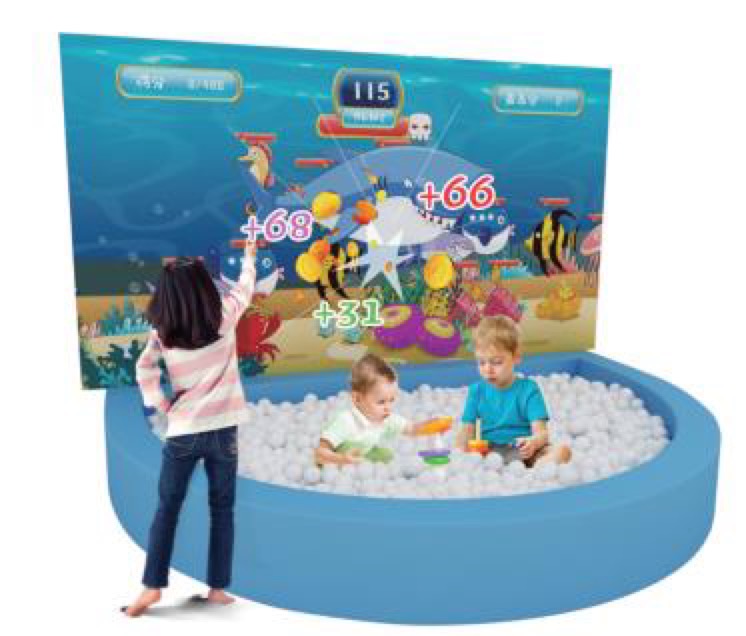 Smart Height Scale
"Smart Height Scale" is a multi-media height scale system for kids. Kids can have non-contact height measurement after standing at front of an LCD screen. The screen displays dynamic visual effects and an animated cartoon character during the measurement process which bring a lot of fun to kids.

Fantasy Water Flow
"Fantasy Water Flow" is a multi-touch educational product. It allows kids to freely create structure and guide water flow to generate various effects, which develops kids' hands-on and scientific thinking skills.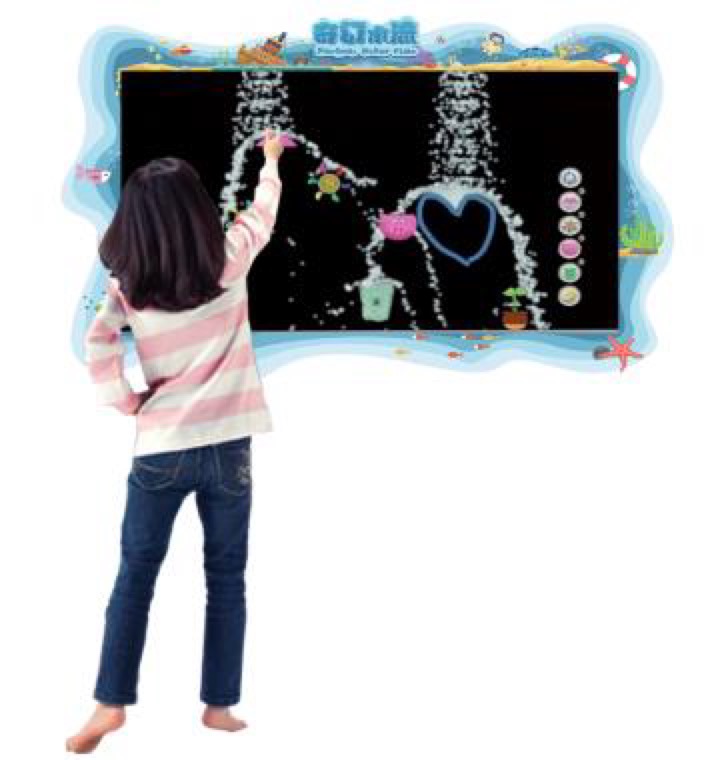 Magic Slider
"Magic Slider" combines traditional slider with motion sensing technology. Kids can interactive with virtual content while sliding. The product adds more fun and interactivity to the normal slider, which creates completely new experience.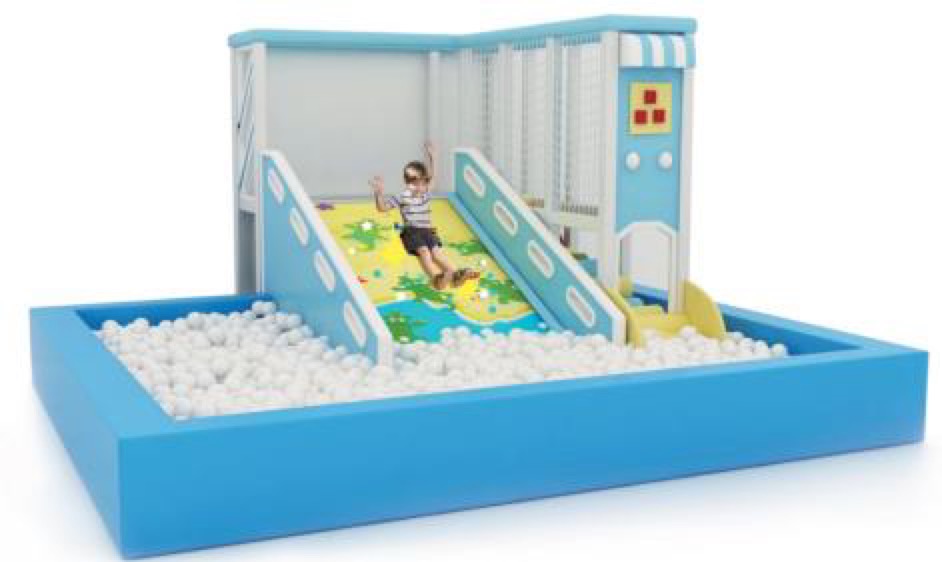 IoT Solution Specification
System Topology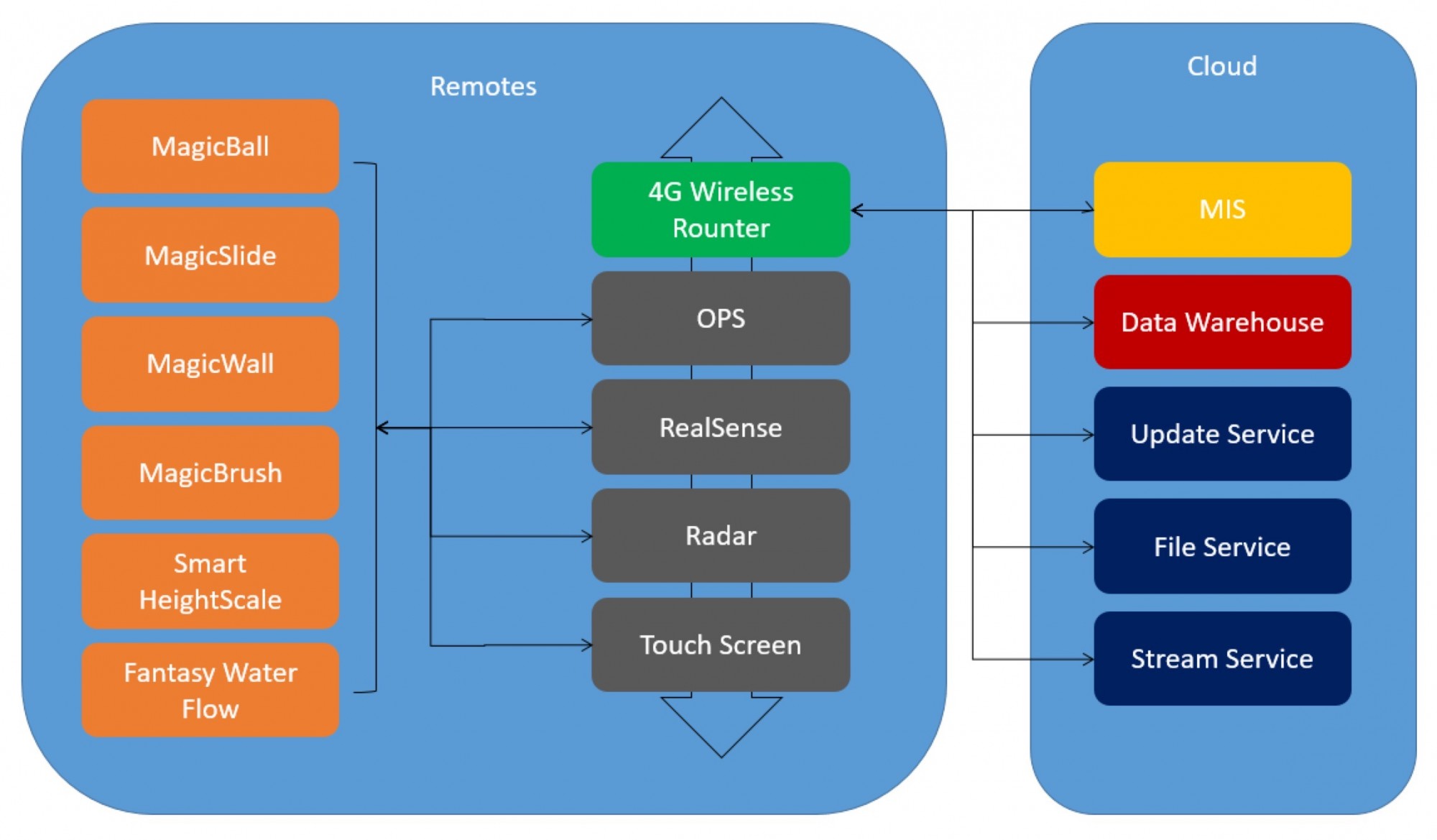 Software Architecture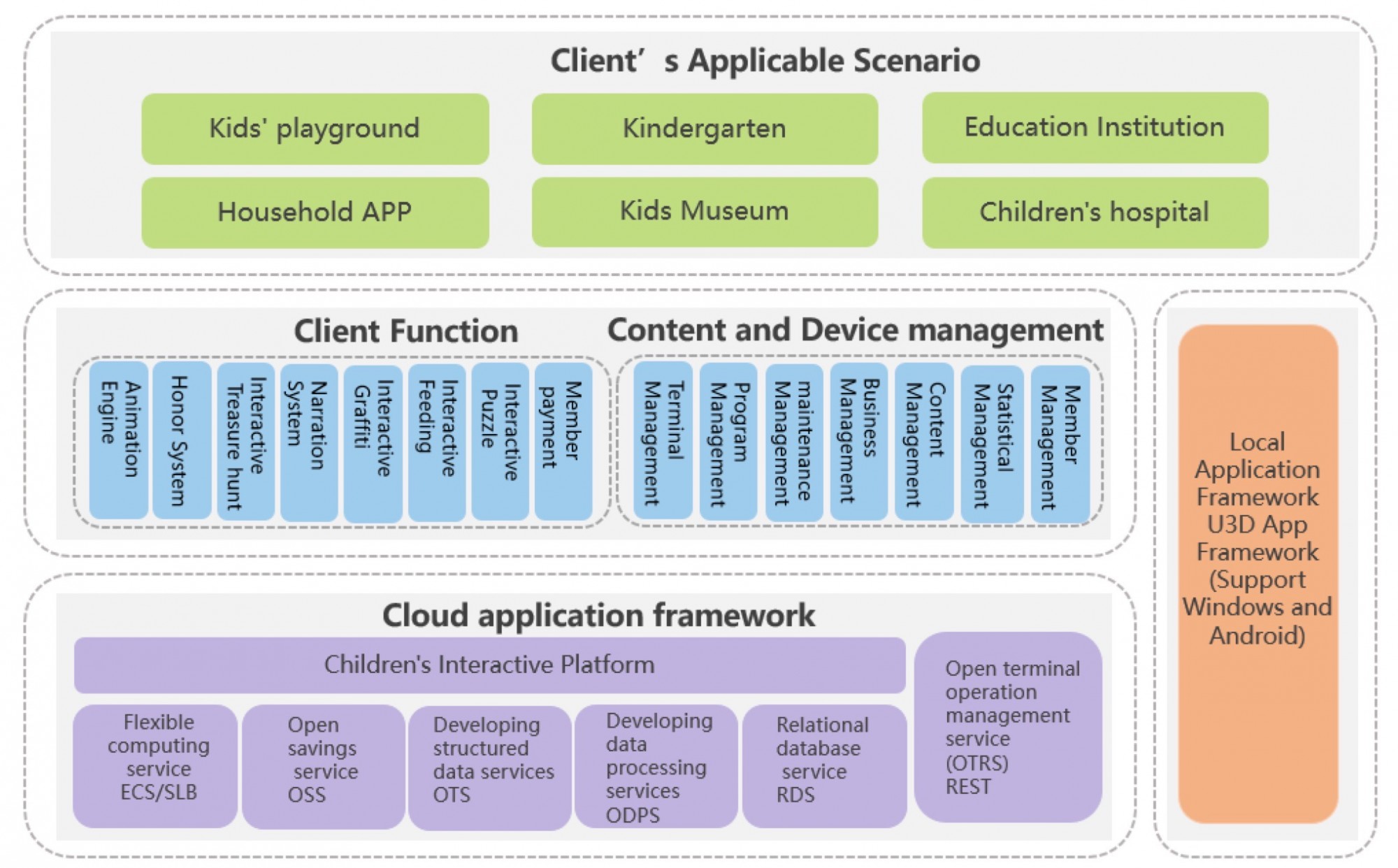 Download
Partner