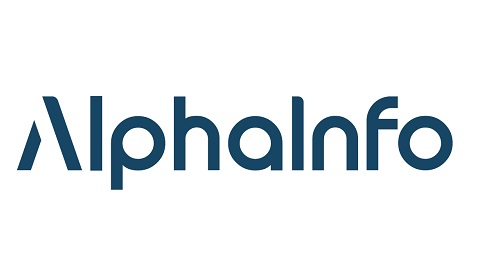 AlphaVRS Vehicle Recognition System
Intel Market Ready Solution
Description
AlphaVRS Vehicle Recognition System performs license plate recognition and vehicle type/color identification. It takes into account variables such as light condition, viewing angle and movement at high speed, etc., which are natural to the environment of vehicle monitoring. Using still images or video feeds, the product can recognize, and capture information located on license plates and automatically log this information for future inspection. Real-time analytics can also be performed on each plate detected, comparing the information gathered with a stored database of license plates for access control or law enforcement, such as suspect and abandoned vehicle detection in the case of ALPR patrol system.

With deep learning and AI-based algorithms, AlphaVRS can capture and recognize license plates with high accuracy in both real-time and from stored video. AlphaVRS is available as either a software API/SDK for embedding into smart cameras for edge computing or as a software application and SDK running on IPCs optimized by Intel Distribution of OpenVINO™ toolkit.
IoT Solution Application
AI-based real-time vehicle detection, classification and plate recognition

Software running on AI box or embedded in AI camera

Easy to install, set up and configure

Recommended for access control, traffic management, smart surveillance or law enforcement, etc.
IoT Solution Specification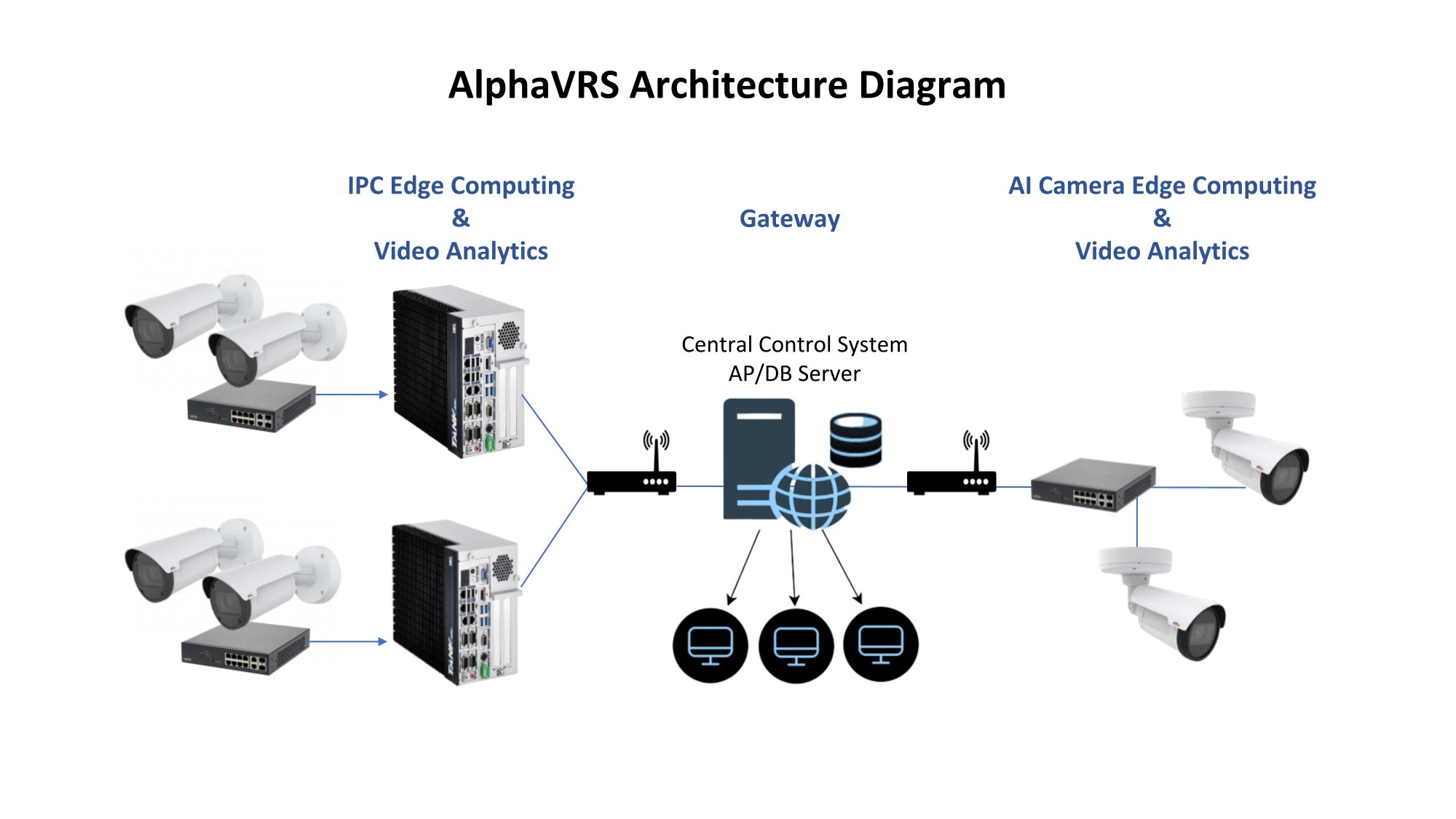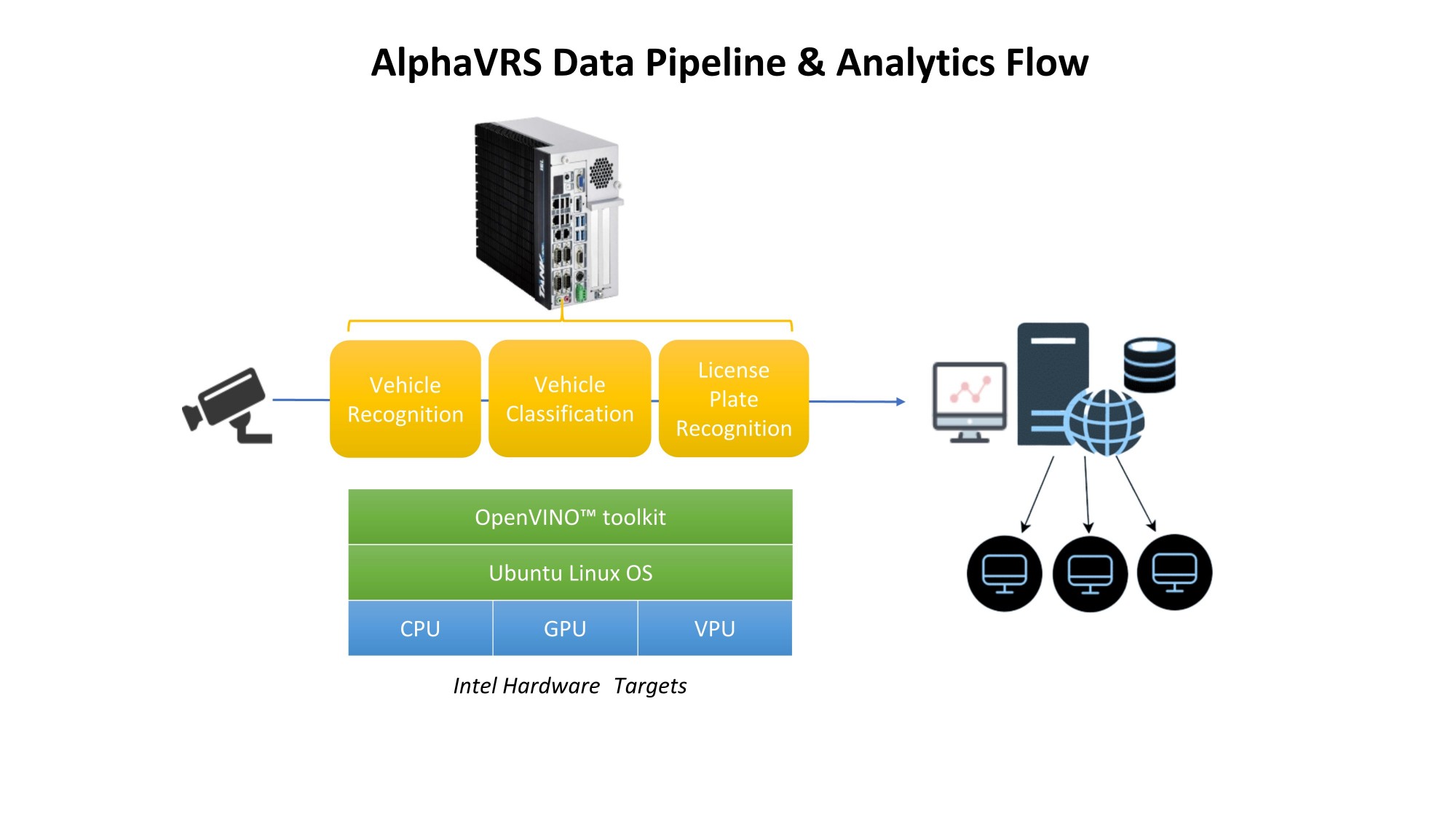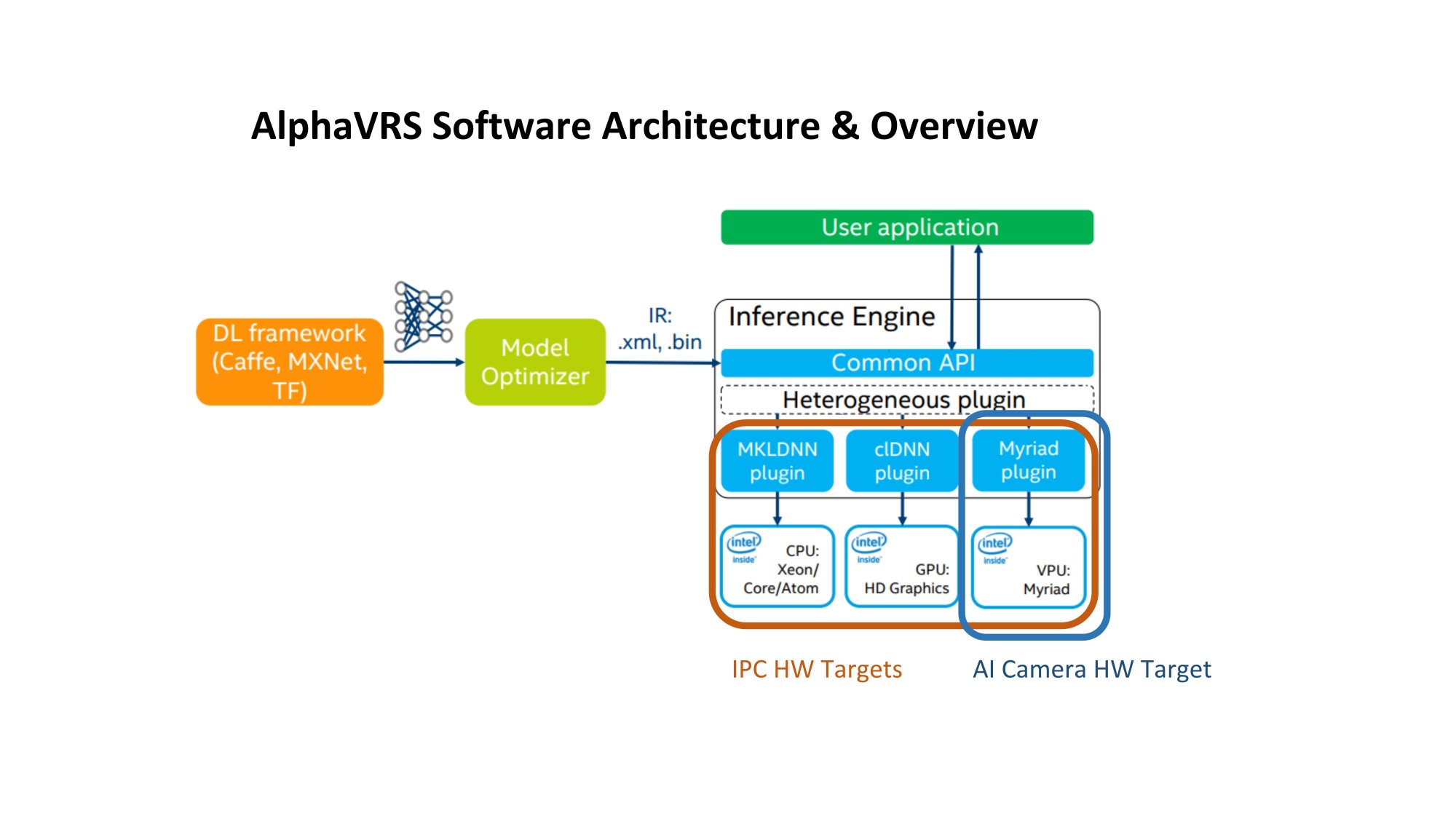 Partner