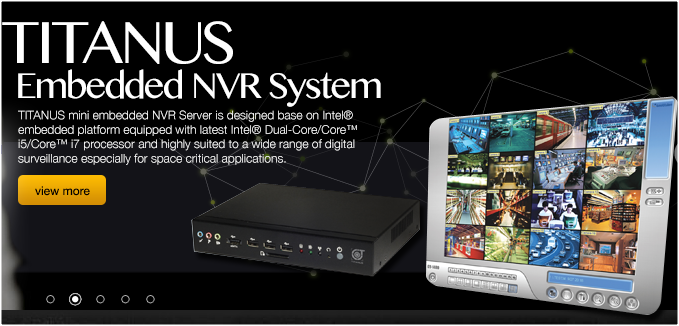 Gamma: TITANUS EYEoT Intel® Embedded DSS Solution
Intel Market Ready Solution
Description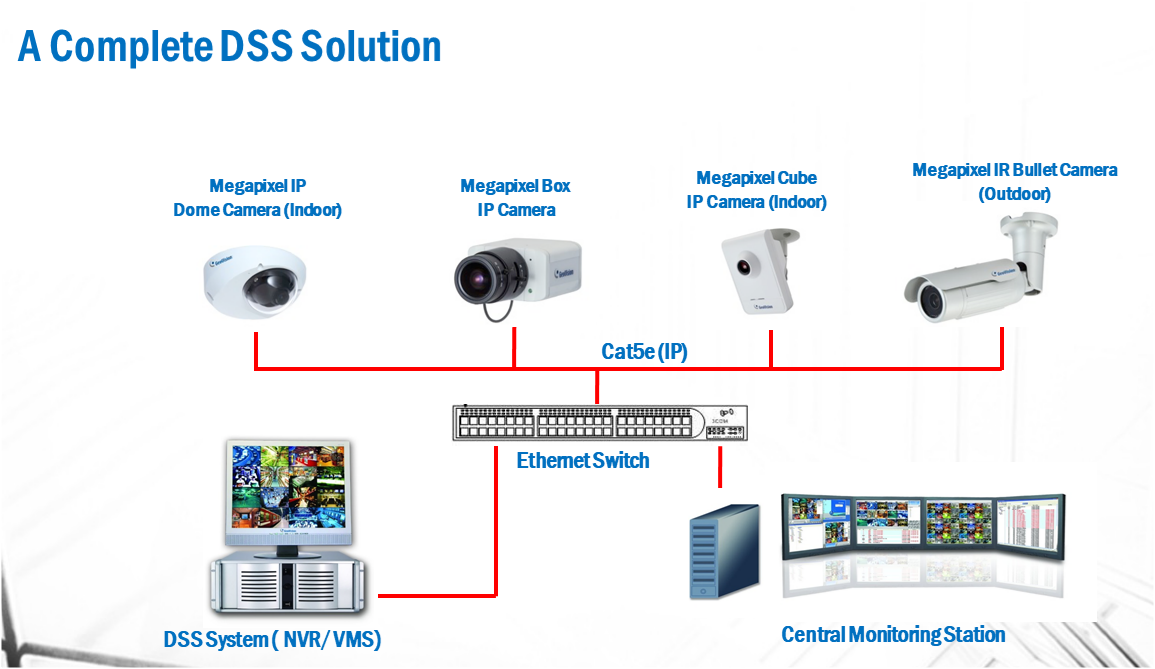 Conventional DSS
vs
Eye of IoT DSS
The conventional DSS :
-

Video recording & playback
DSS as the Eye of IoT :
-

Behaviour analysis via Video Analytic
-

Business data analysis via System Integration
-

Remote video management via

Center

Monitoring System
-

Be part of IoT Smart Home/ Smart Building
TITANUS
EYEoT
DSS Solution

The TITANUS EYEoT DSS offer cutting-edge collaboration Intel Based Network Video Recorder (NVR) & Megapixels IP Camera designed to address every segments' specific security needs. Built upon comprehensive and easy-to-integrate hardware and supporting technologies, EYEoT DSS is an extensible system with ready video analytics functions to protect and secure users and their assets. It can be customized and seamlessly integrated with other security applications, such as central monitoring, Point-of-Sales and access control system while ensuring your business operation and management efficiency is maintained at maximum level.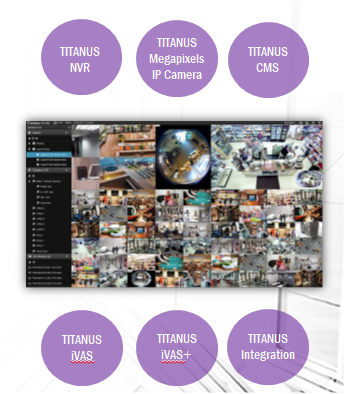 IoT Solution Application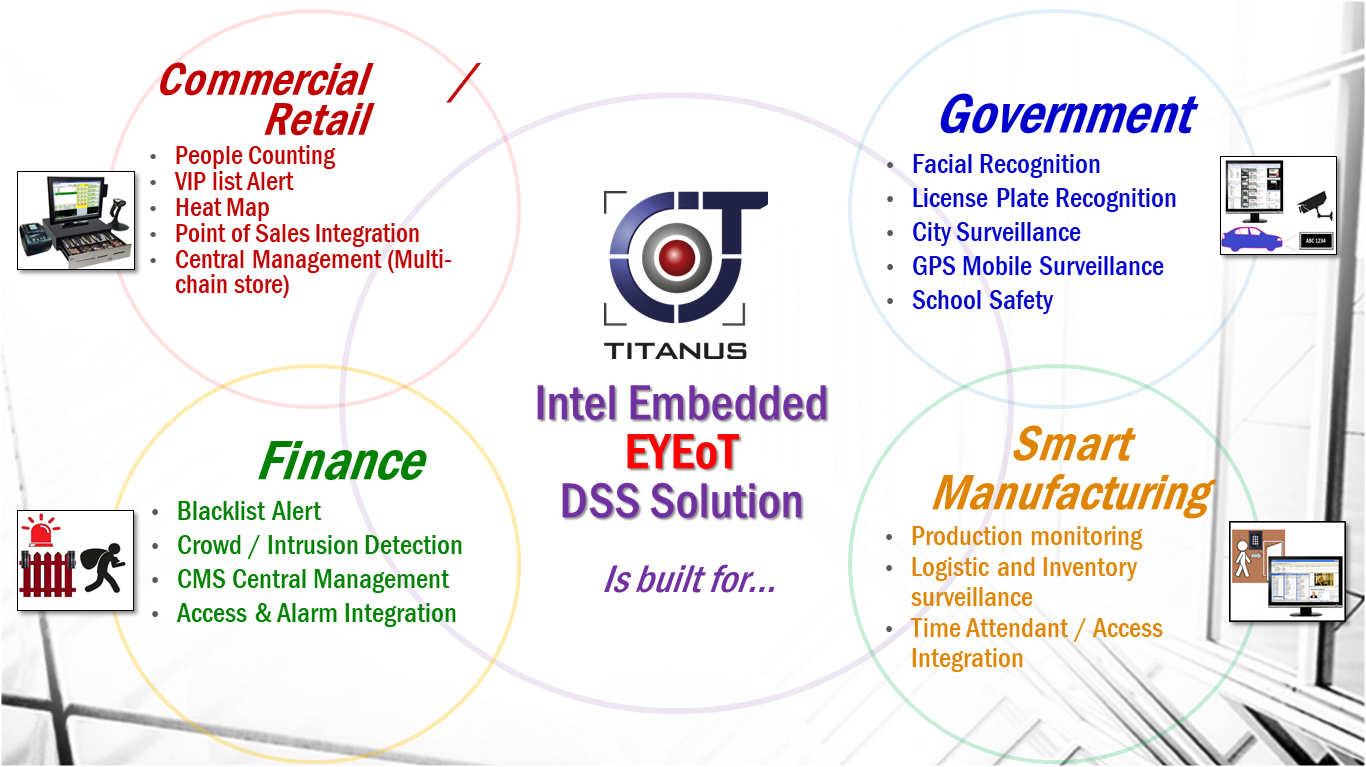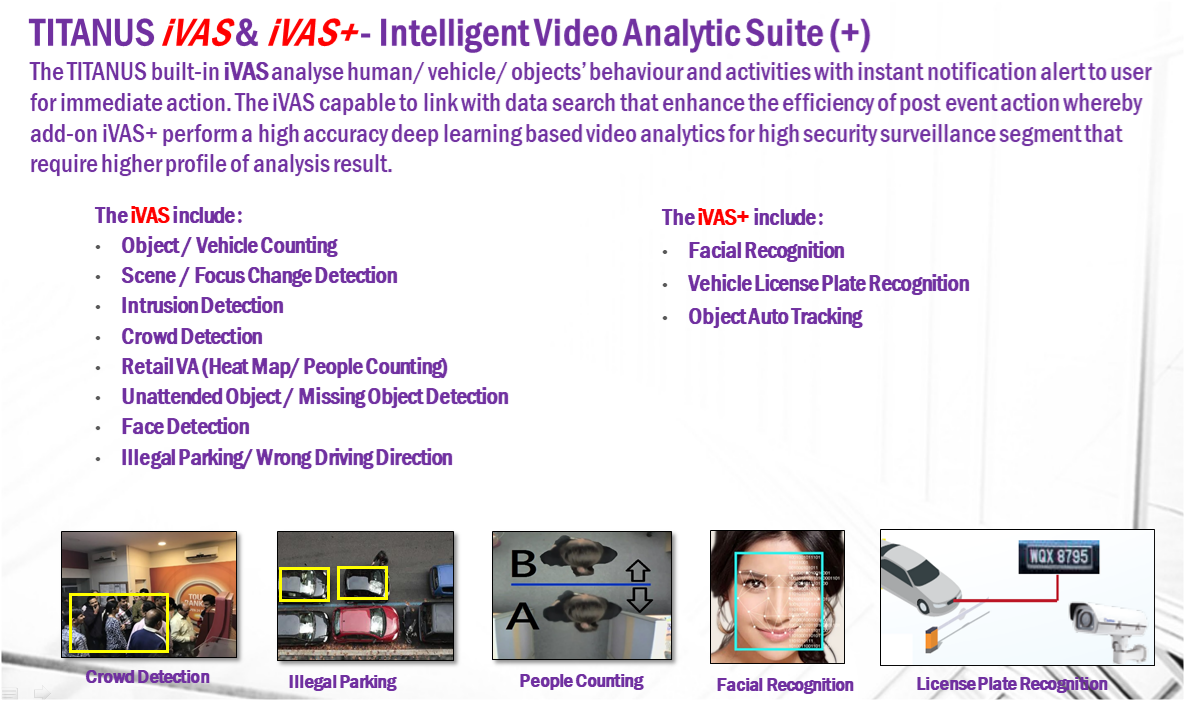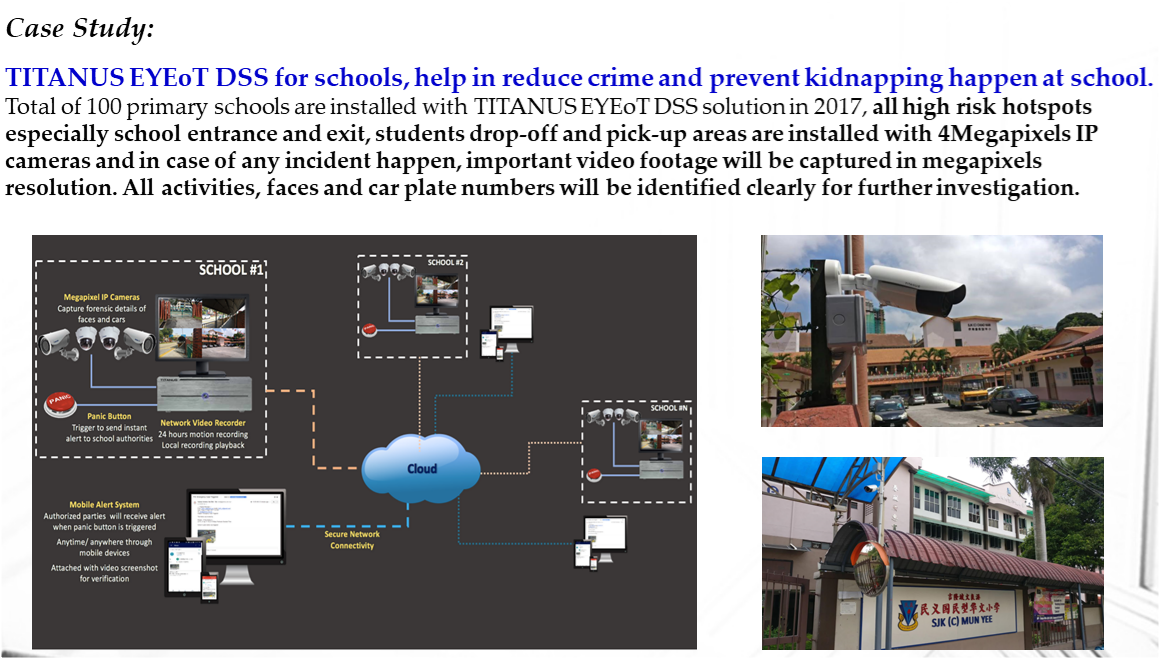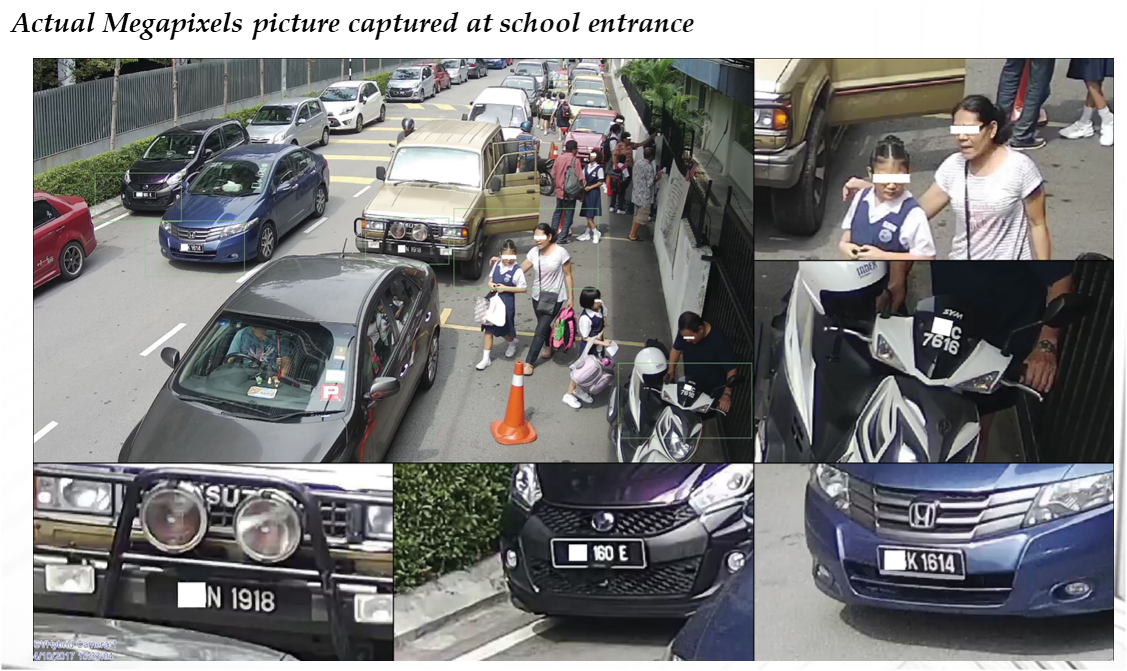 IoT Solution Specification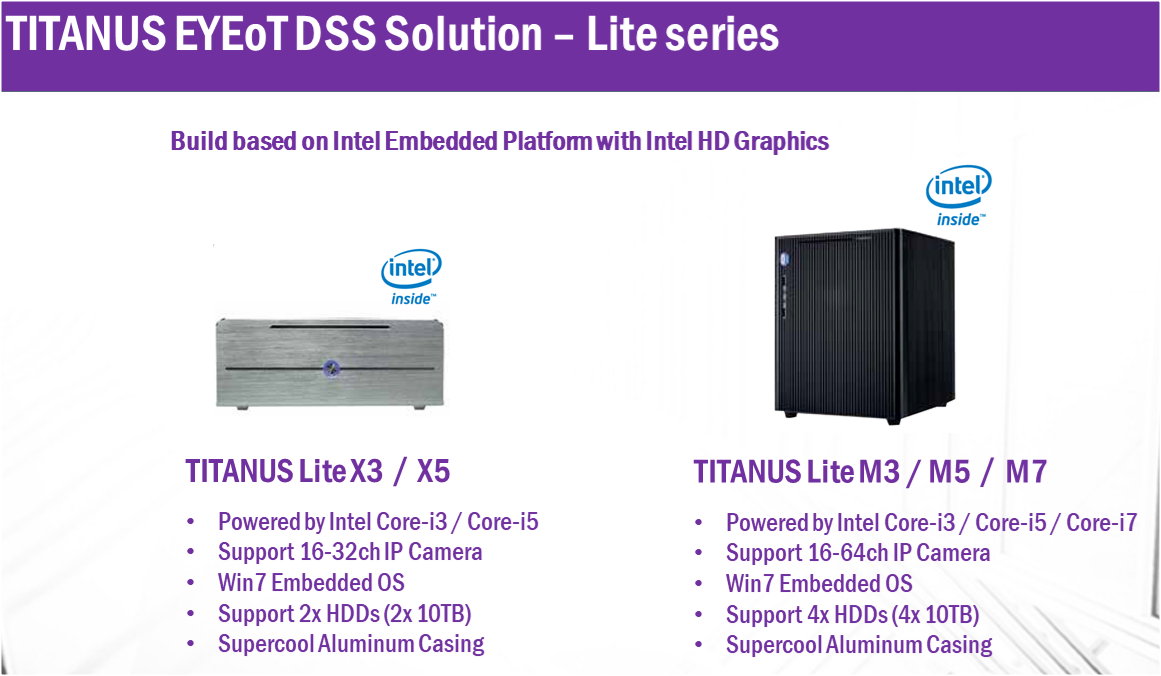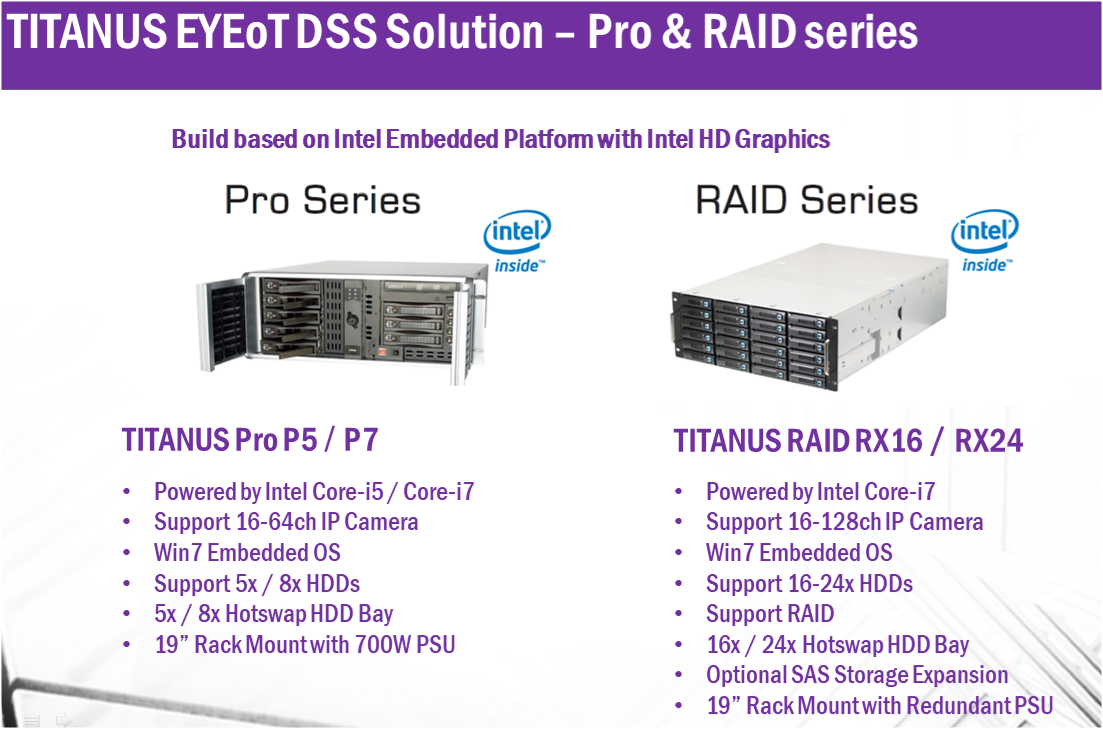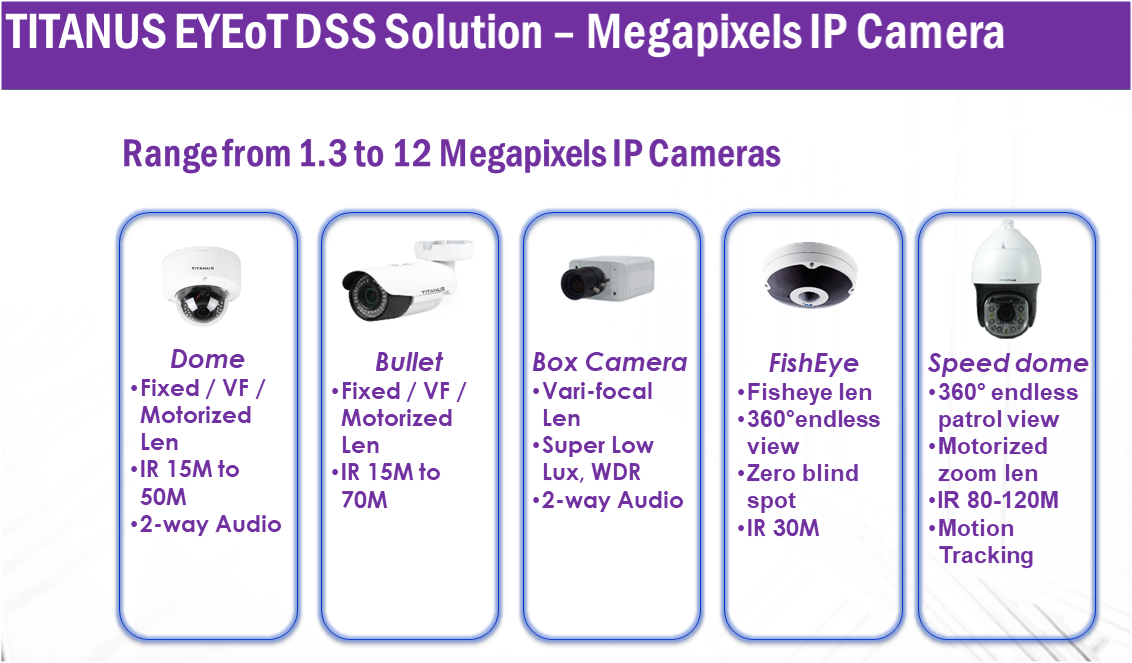 Download
Partner