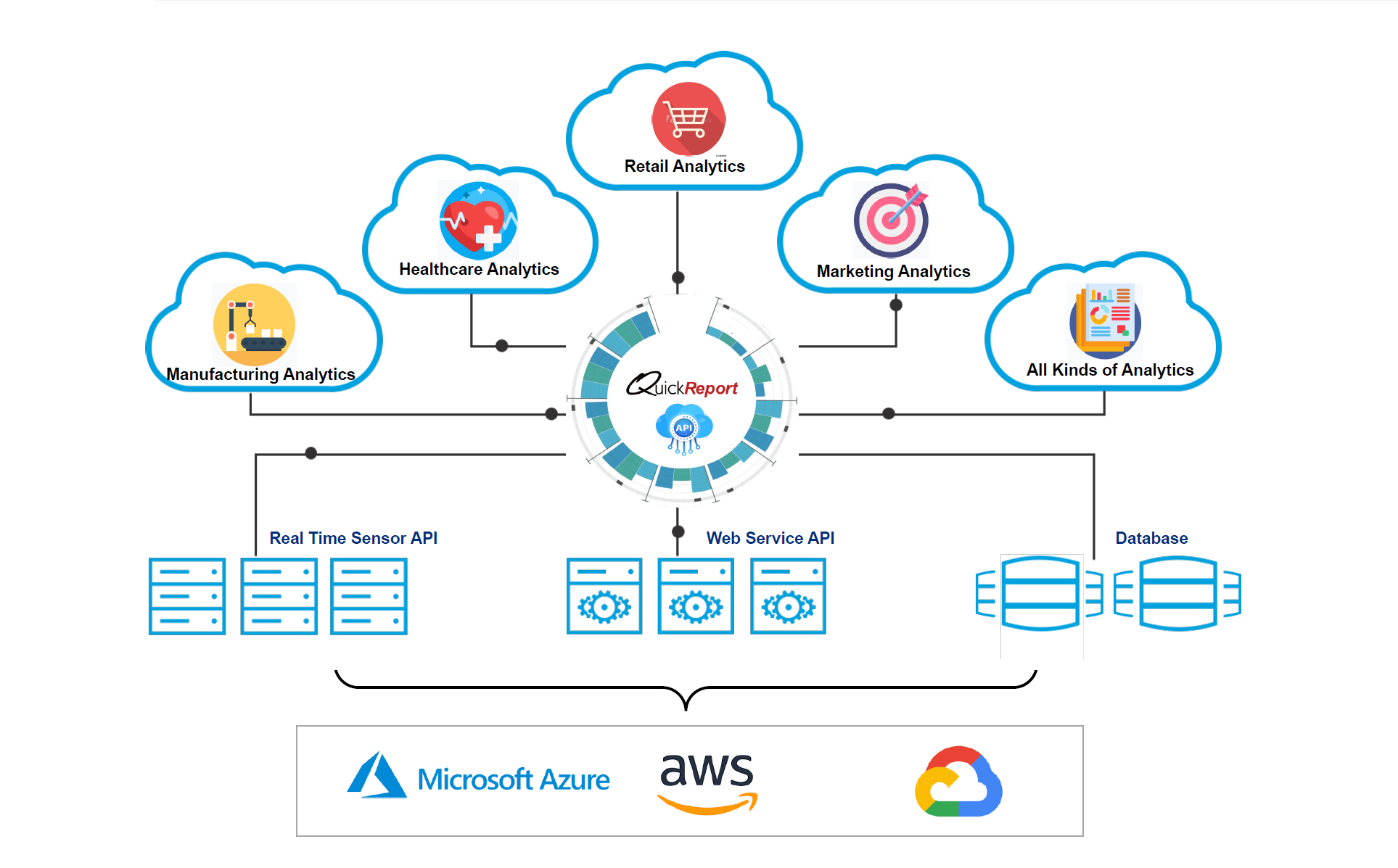 Edge Computing
2021/05/26
InfoPower: Data Capture and Analyze Turnkey Solution QuickReport
Intel IoT RFP Ready Kits
Description
Challenges – IoT Data Captured But Little Data Analytic
IoT associated equipments or devices normally include data capture capabilities but little equipped with data analytics and visualization
To integrate the captured data with different data sources, include some Excel files, relies upon system integrators
A system integrator must be based on the end customer's needs and wants to provide customized solution.
The customized solution has to be well tested by both SI and end customer before acceptance, implementation, and deployment
QuickReport Data Analytics Turnkey Solution
InfoPower QuickReport is genuinely developed for an end-user or power user to build Big Data Analytics applications within hours, including automatically heterogeneous data sources integration, KPI settings, pivot analytics, visualization, and sharing.
Competitors' Big Data Analytics Platform is for IT professional use only, at most for power users. Thus it creates tough communication problems between IT and Users, besides, It generally goes through conventional lengthy application development cycle.
QuickReport helps users quickly integrate multiple data sources, including databases and Excel files. The simple and intuitive user interface can also help users rapidly generate reports and charts, build and share tables, charts, pivots, as well as dashboards.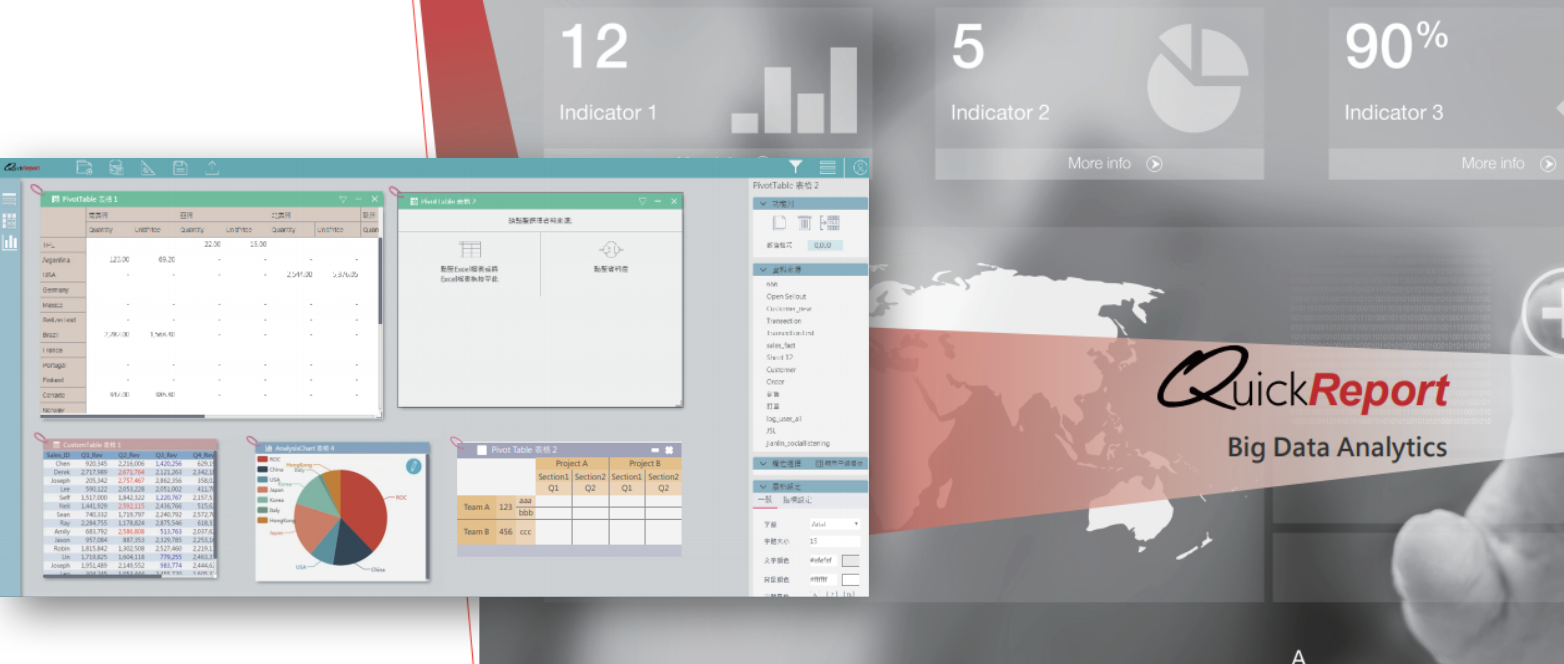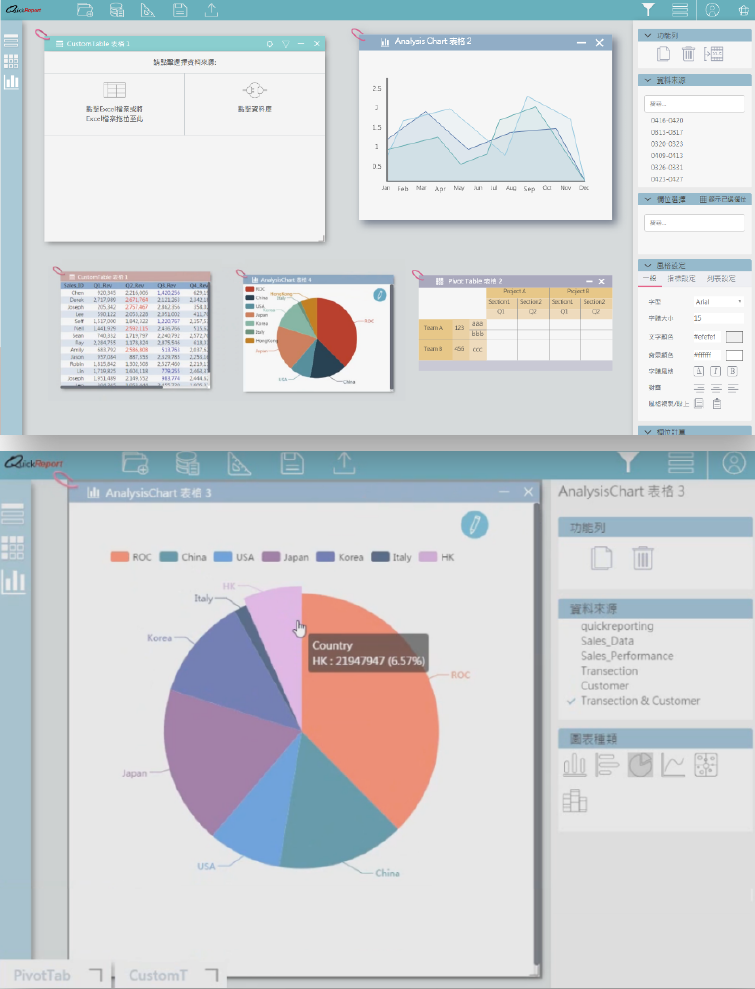 Values to Intel Ecosystems
Shorten 4 cycles and fast implementation: from selling to customer acceptance

The solution is standardized including Vulnerability Assessment is pretested.

Plug-and-Play delivers results immediately and ROI is at least 5-10 times

Superior technology and Easy to maintain

The seeding solution is flexible expansion and scale up
IoT Solution Application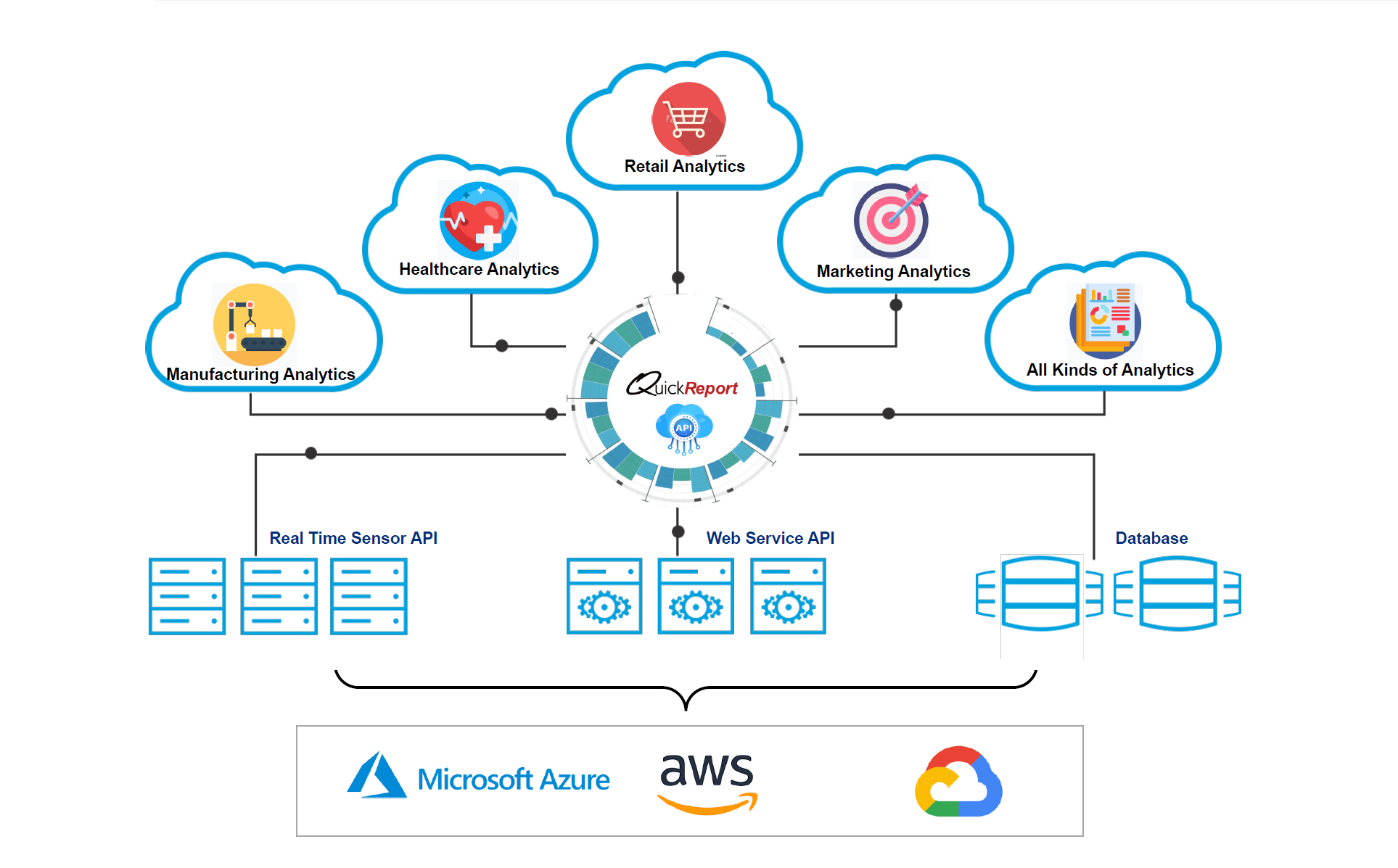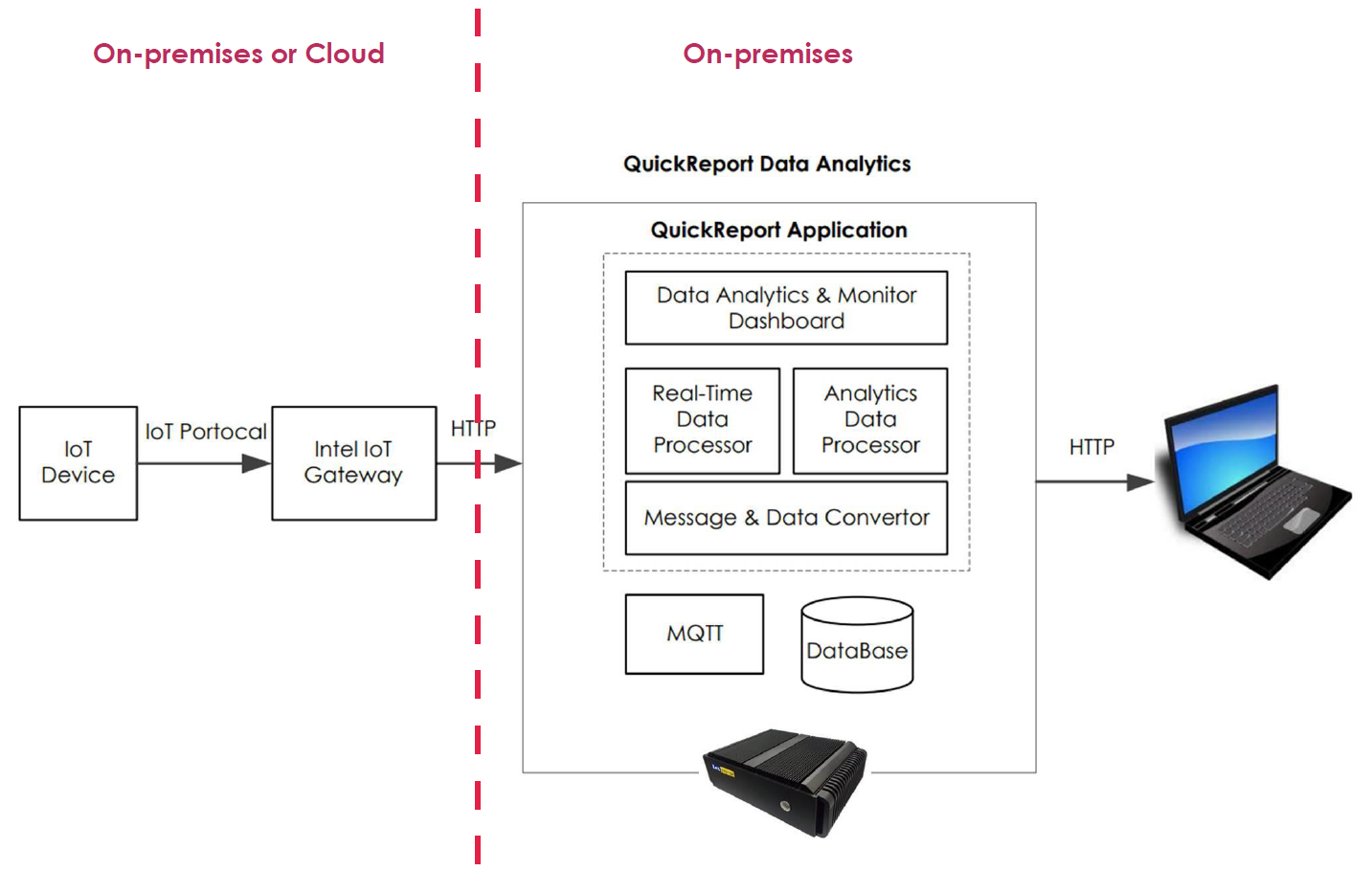 Use cases – Yunlin County
Background
The ratio of senior citizens against county population of Yunlin County is second highest in Taiwan. This makes the county government has to face all current and future problems both in healthcare and social care in order to provide senior citizens better healthcare. It thus concluded to develop a Preventive Healthcare program in the county as piloting program.

Problems
Don't have the knowledge to plan and figure out a cost effective end-to-end solution which can be implementable in towns and communities.

Have a great concerns about if results could be recognized and justified.

High risk on both system fulfillment and senior citizens acceptance.
Solution
The end-to-end Case-based Health Management Platform with InfoPower QuickReport Data Analytics and AIoT devices integration

Value Delivered

QuickReport well integrates with data sets derived from a variety of AIoT devices, including Health Measurement, blood pressure, and wearable devices, etc. Enable carers to be notified once abnormal situation happens.

Based upon QuickReport to visualize what data gathered, analyze individual case status by time and by town or community to benchmark effectiveness or results.

This is the pioneer project among Taiwan county governments. Yunlin County Government thus becomes a great show case and delivers a significant performance to both senior citizens and central government
IoT Solution Specification
Turnkey Solution Minimum Hardware Specifications
QuickReport Data Analytics
CPU:Intel® i7 above
Storage:SSD 100 GB above
RAM:8 GB above
Intel® Core™ i7-7700T inside

Offered Model:
TWISTER-CI170A
CPU: Intel® Core™ i7-7700T inside (7th Generation Intel® Core™ Processor family: Kaby Lake)
Memory: 2 x DDR4 SODIMM, Max. 32GB
Storage: mSATA, M.2, HDD / SSD*
OS Support: Windows® 10 IOT (64bit), Ubuntu 16.04.3 above, Fedora 26 above, CentOS 7.4 above
Expansion slots:
1 x PCIe x 16
1 x Full-size Mini PCIe (PCIe / mSATA / USB)
1 x Full-size Mini PCIe (PCIe / USB)
2 x SIM
Software:
Browser-based
Easy to learn and use
Multivariate data integration
Drag and drop is main operations
Quick pivot analysis generation
Flexible setting of KPI indicators
3-4 clicks generate a visual graph
Tables, charts, dashboards sharing
Users behavior logs
Download
The files in the following blocks can be downloaded after filling in personal information
Partner