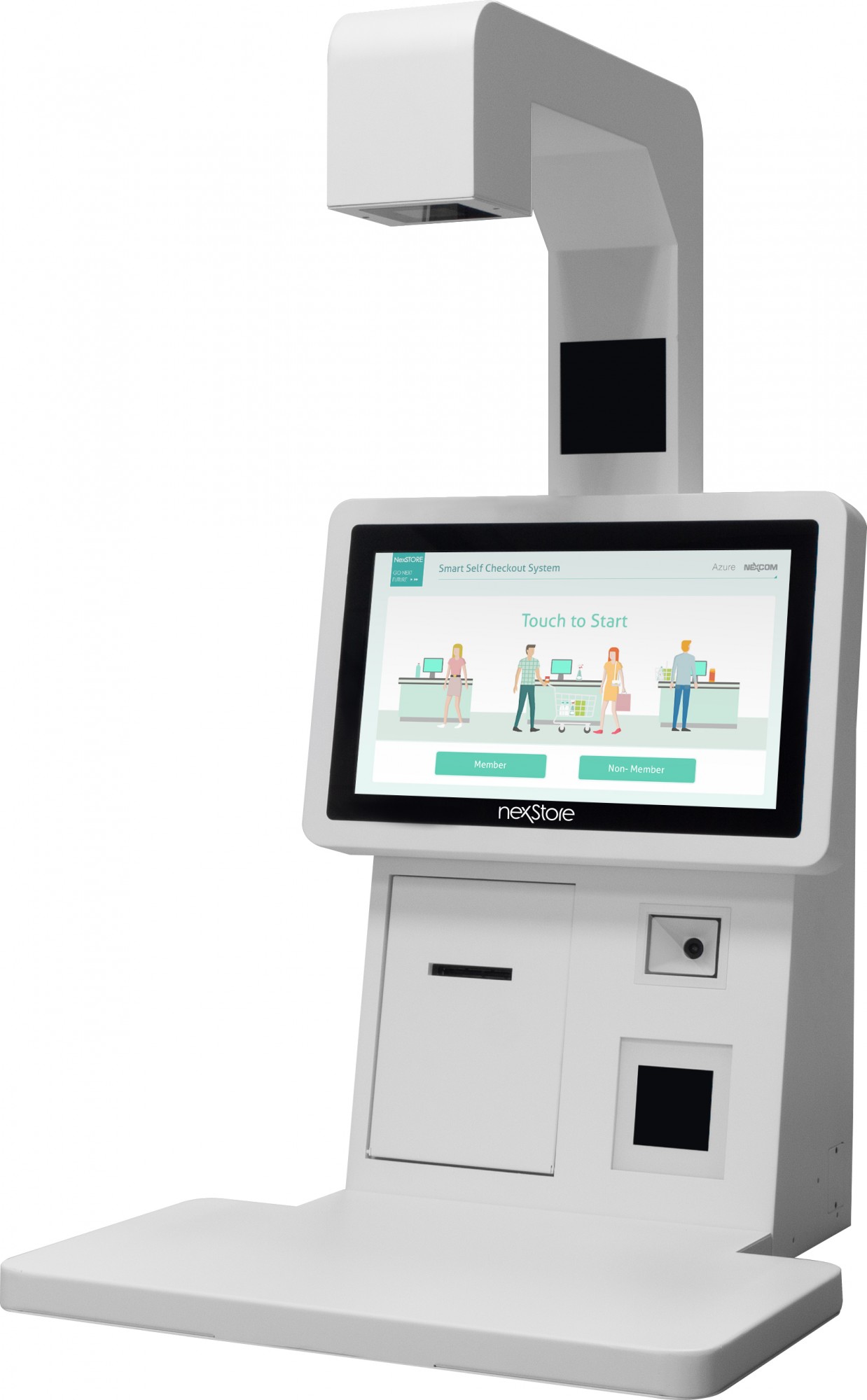 NexCOBOT: Smart Self Checkout Solution
Intel IoT RFP Ready Kits
Description
In a traditional store, checkout owners must worry on arranging shifts, short-handed manpower and labor costs. In order to solve these problems, NexCOBOT was dedicated to developing a Smart Self-Checkout solution to save labor costs. After customers complete shopping, they can and smart self-checkout system to save the hassle waiting in a long line. Powered by Intel OpenVino and Movidius VPU, the smart Self-checkout system also can identify the customer and performs object Detection for checkout. All payments are automatically deducted from a connected bank account.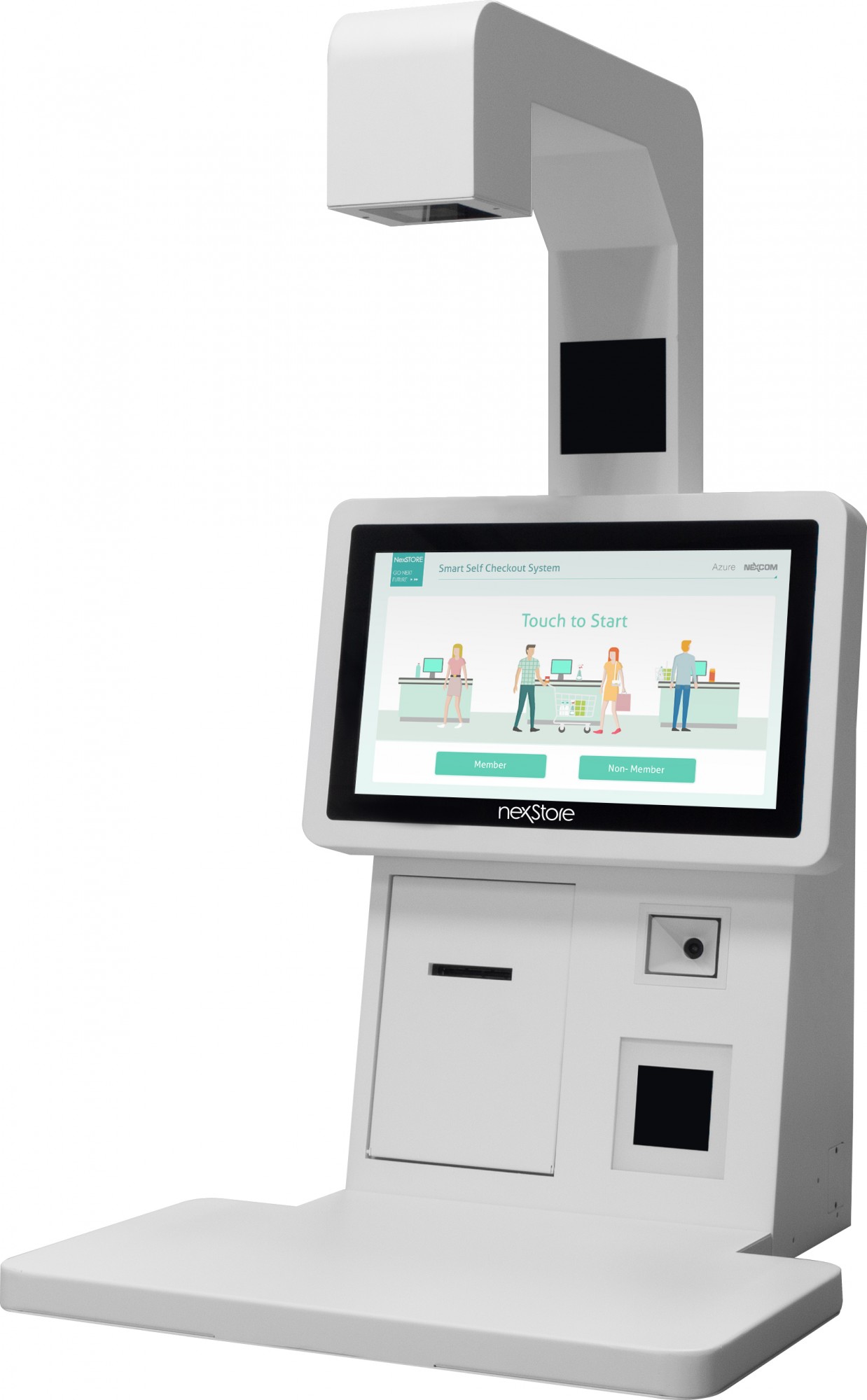 IoT Solution Application
Object detection: Object detection provides a direct and easy path for tracking inventory.
Reduced crime: Cameras capture and analyze customer in-store behavior, helping reduce crime and theft.
Simplified payments: Payments through the kiosk decrease the need for portable personal property (money, wallet., etc.) when making purchases.
Easy checkout: Self-checkout saves customers time and minimizes dependency on retail employees for help.
Detailed analytics: Retailers can easily gain insight on transactions, interests, and hotspots.
The NexCOBOT BIS Series AI PC features an advanced thermal design for public environments while maximizing the system with the excellent performance of an Intel® 7th Gen. Core™ processor. The fact that the BIS 300 Series is capable of rendering multiple high resolution display outputs simultaneously makes it an ideal platform for a variety of retailer's applications.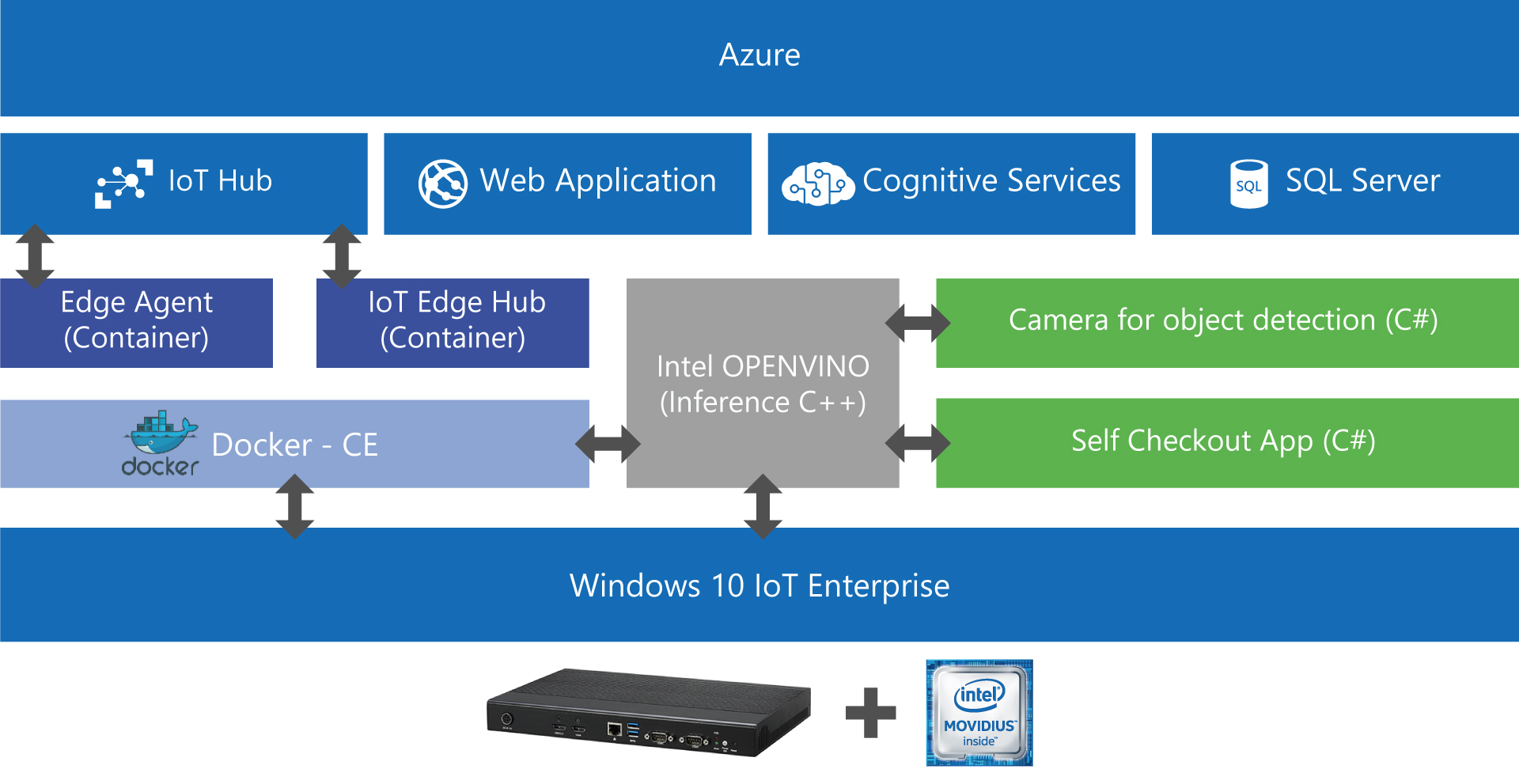 IoT Solution Specification
AI Detection Engine NDiS B537
2 cameras for object and facial detection
Cloud facial detection
15.6" self-checkout kiosk
AI detection training
Barcode reader
Thermal printer
NFC reader
Download
Partner