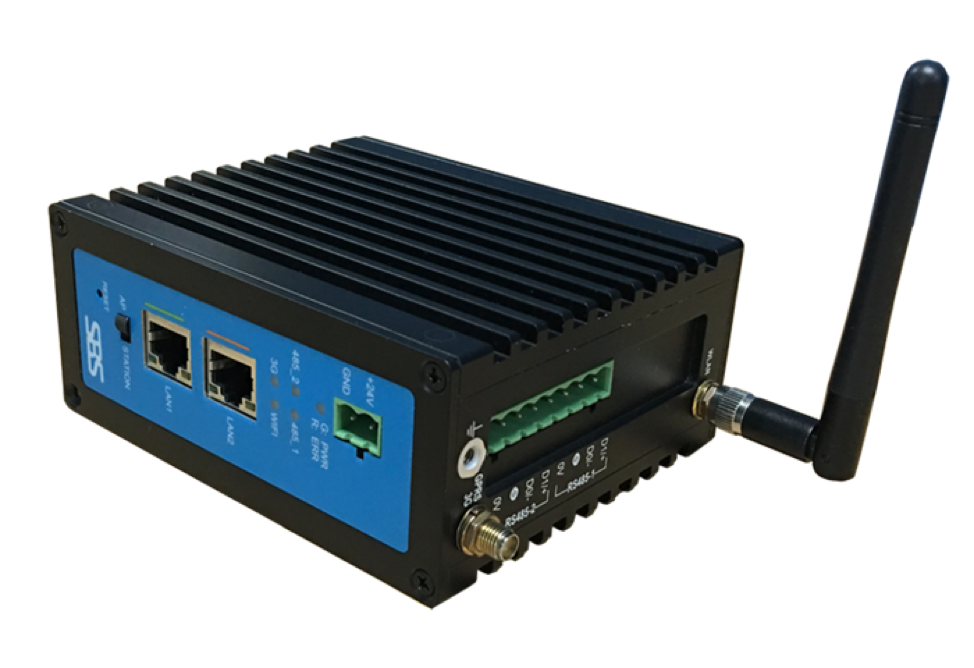 SBS: End-To-End Energy Efficiency Management Solution
Intel Market Ready Solution
Description
SBS industrial IoT solution mainly includes Intel® Quark™ processor/Intel Atom® processor E3800 product family based SBS smart gateway, Intel Atom® processor E3800 product family/7th Gen Intel® Xeon® E3 processors based SBS edge computing device, and cloud platform. SBS smart gateway collects industry onsite data and real time status information. SBS edge computing device supports local decision making, data preprocessing & filtering, and uploads the data to cloud platform via wireless network. In this way, the solution realizes remote data analysis and control.


Features:

SBS smart gateway and SBS edge computing device supports various devices connection and flexible extension, saving hardware and reducing the cost
With sound edge properties, supports local decision making, data preprocessing & filtering, saving energy and time
Connected to cloud via 4G, WiFi or Ethernet, collecting data and information of electrical distribution equipment, environment and personal operation
All-in-one solution with collection, storage, analysis and visualization functions, realizing real time info display and historical data analysis
Monitoring and controlling the overall situation anytime and anywhere (asset info + operating status + maintenance management), supports remote update and gateway configuration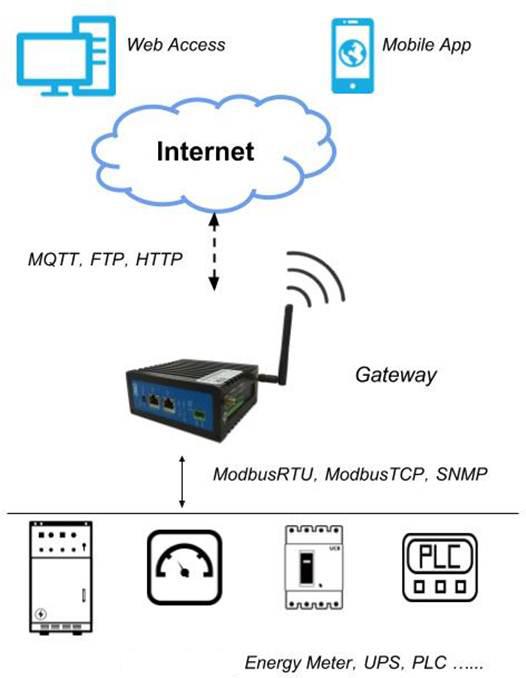 IoT Solution Application
Distribution industry: The solution is applied in distribution devices of buildings, communities and factories. The solution is used to collect electric power data of distributions, such as electric meters, switch cabinets, circuit breakers, etc. Thus it provides data support for device management, energy efficiency management and enterprise energy saving. Usually the electrical manufacturers with manufacturing and construction qualifications deploy and install this, and also provide operation and maintenance support for their customers.
Adopted by device manufacturers in production line to collect operation data of kinds of automatic devices, such as PLC, frequency transformers, etc. The solution provides data support for device management, maintenance, alarming and diagnostics. In this way, it can help to lower the manufacturer maintenance cost and increase operation efficiency.
IoT Solution Specification
Hardware
2 x 10/100BaseT Ethernet
2 xRS485 isolated serial port
1 x RS232 serial port
1 x 4G/3G/GPRS interface
1 x Bluetooth interface
1 x WLAN interface
WLAN support AP or STATION function
1 x Micro-SD card slot
1 x SIM card slot
5 LED status indicator, and with external reset button
Software
OS Support: Linux, WindRiver IDP, etc.
Other
Rugged design against harsh environment
Wide operating temperature range: -40°C~+85°C
Wide input voltage range: 9V~36V
Box size:120mmx100mmx50mm(L x W x H)
Download
Partner