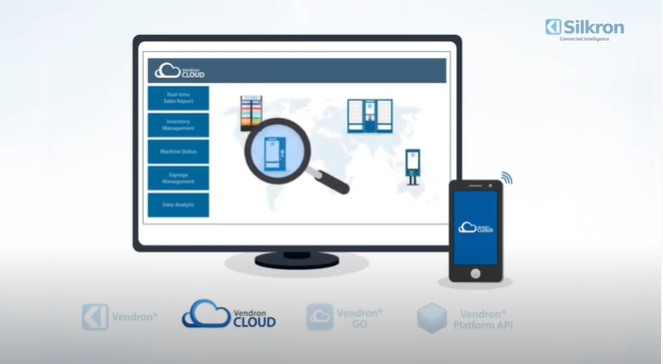 Silkron: Vendron Smart Vending & Automated Retail Platform
Intel Market Ready Solution
Description
The retailers, vending operators as well as businesses in various industries have been always seeking ways to increase revenue stream, to enhance profitability, and to maximize their return on investment (ROI) of their operations, retail outlets, restaurants, vending machines as well as any other business operations. They are also looking for solutions to minimize missed revenue opportunities for their existing operation such as not able to operate round-the-clock, insufficient stocks for sale, unexpected machine breakdowns, etc. As in most businesses, human-dependency is one of the trickiest problems. Besides, the retailers also demand improved efficiency and lower cost of their operations amidst the challenges in the current market situations.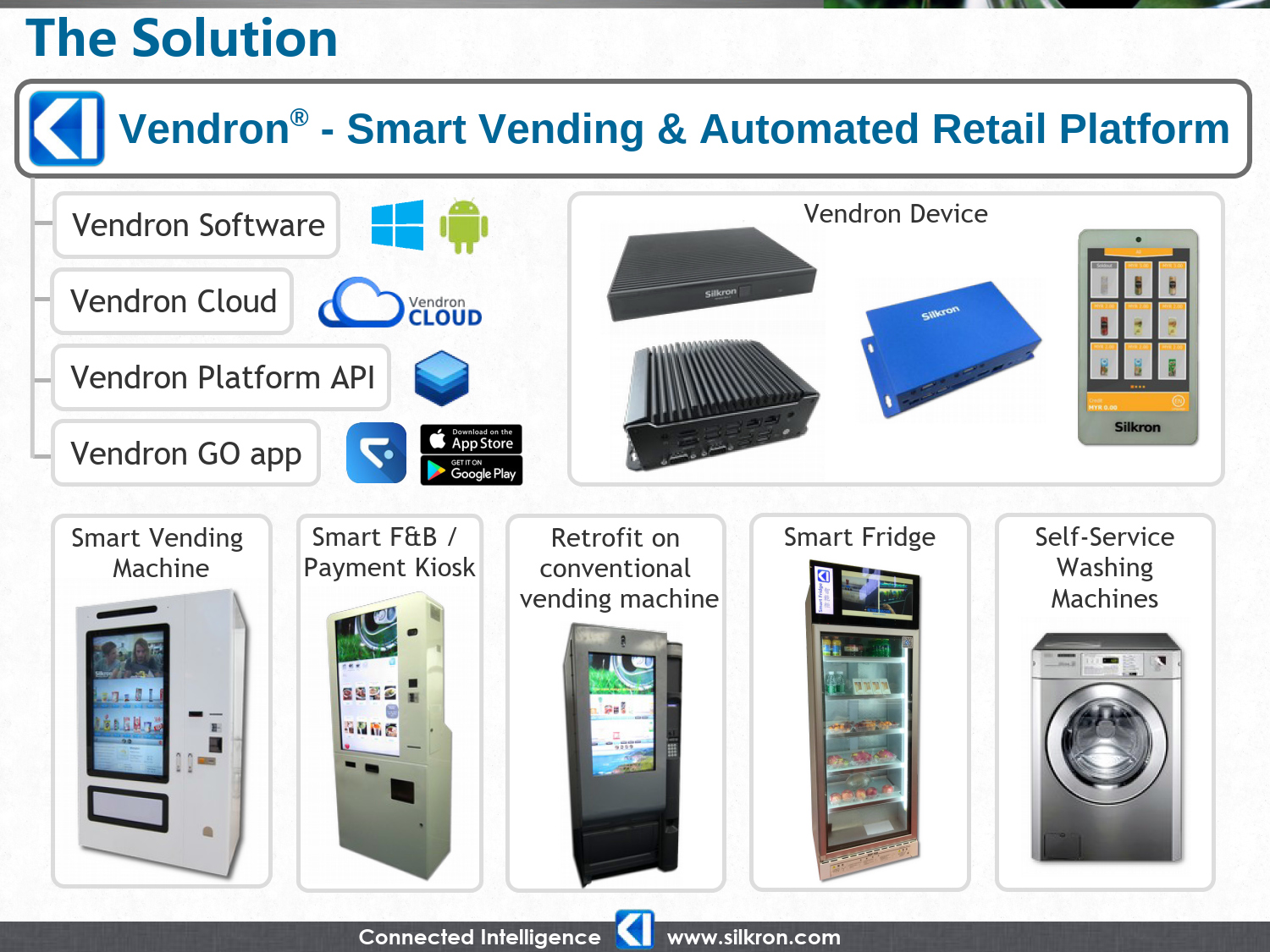 Features of Silkron® Smart Vending and Automated Retail platform
Increases existing sales and as a new 24-hours channel of retailing
Attracts high traffic to the vending machines and automated outlets with flexibility in payments
Brands get engagement with the consumers from the machine to the social media with data analytics


IoT Solution Application
Silkron® Smart Vending and Automated Retail platform, collectively known as Vendron platform, comprises of 4 pillar components:
It enables the smart vending machines, interactive self-service payment kiosks and all other automated retail equipment to be empowered with and capable of the following smart vending features and functionalities.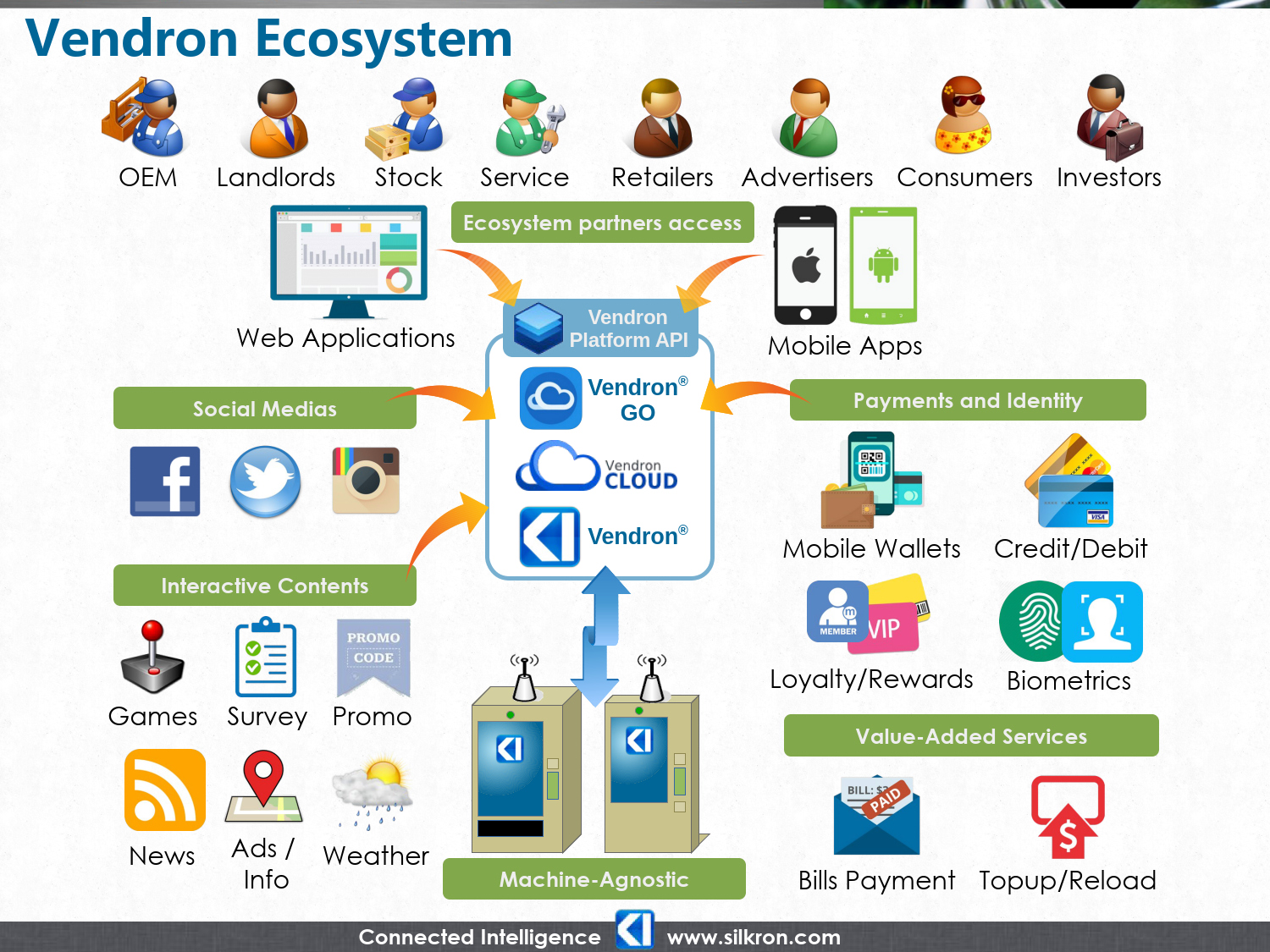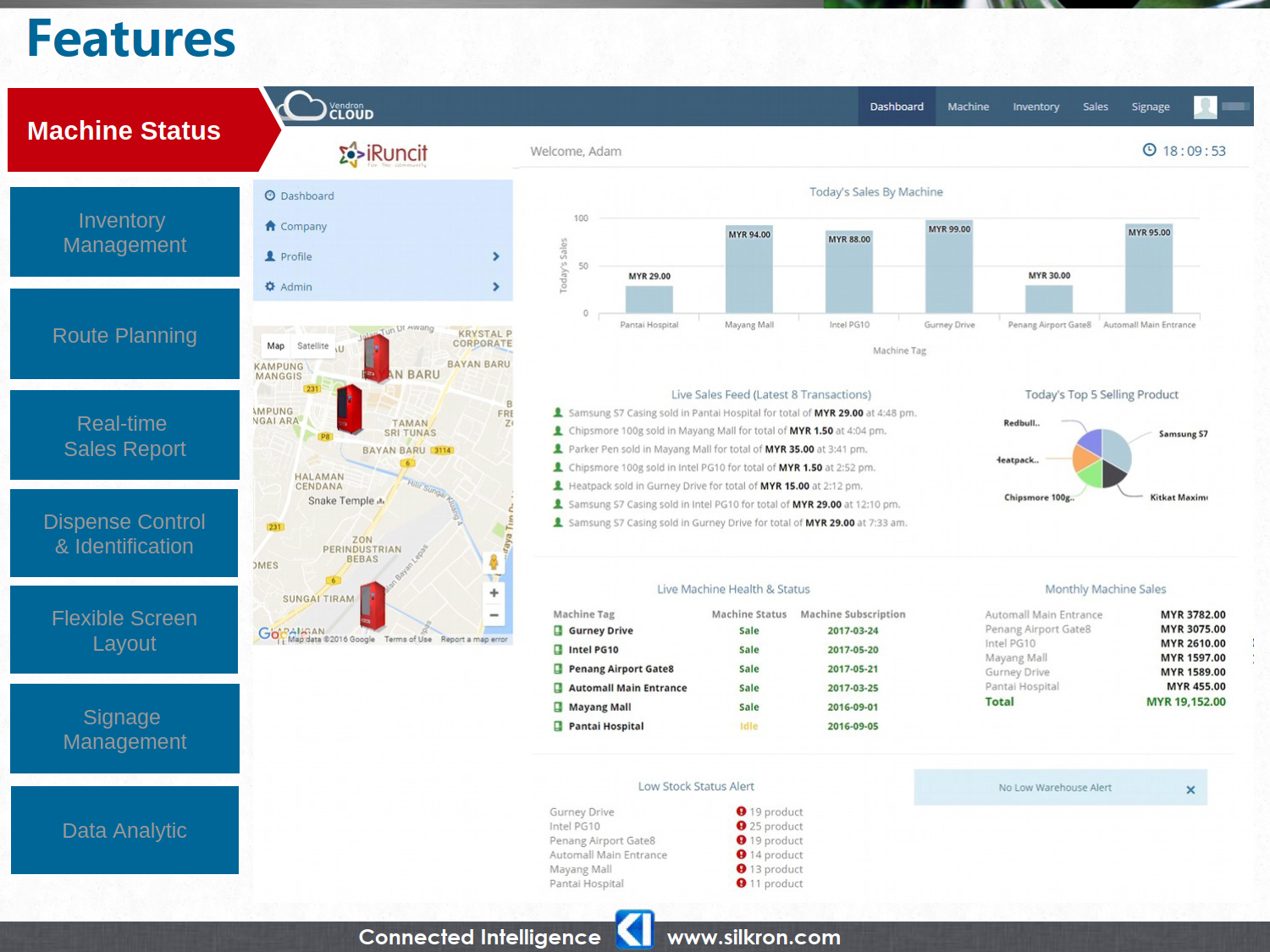 IoT Solution Specification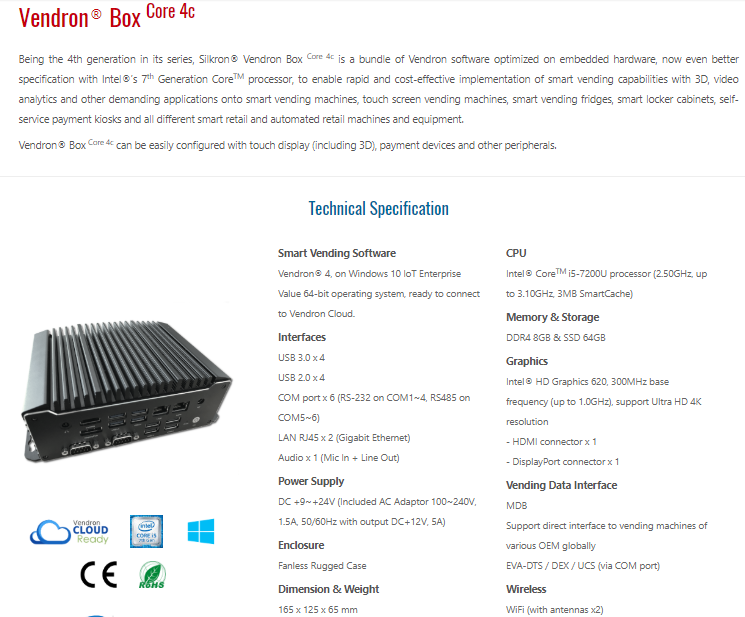 Technical Specification
Smart Vending Software: Vendron® 4, on Microsoft® Windows® 10 IoT 64-bit operating system, ready to connect to Vendron Cloud
CPU & Chipset: Intel® Core™ i5-7200U processor(2.50GHz, up to 3.10GHz, 3MB SmartCache)
Memory & Storage: DDR4 8GB & SSD 64GB
Interfaces:
USB 3.0 x 4
USB 2.0 x 4
COM port x 6 (RS-232 on COM1~4, RS485 on COM5~6)
LAN RJ45 x 2 (Gigabit Ethernet)
Audio x 1 (Mic In + Line Out)
Graphics
Intel® HD Graphics 620, 300MHz base frequency (up to 1.0GHz), support Ultra HD 4K resolution
- HDMI connector x 1
- DisplayPort connector x 1
Power Supply: DC +9~+24V (Included AC Adaptor 100~240V, 1.5A, 50/60Hz with output DC+12V, 5A)
Vending Data Interface
MDB
Support direct interface to vending machines of various OEM globally
EVA-DTS / DEX / UCS (via COM port)
Enclosure:Fanless Rugged Case
Dimension: 165 x 125 x 65 mm /
Weight: 1.3kg
Wireless: WiFi (with antennas x2)
Partner