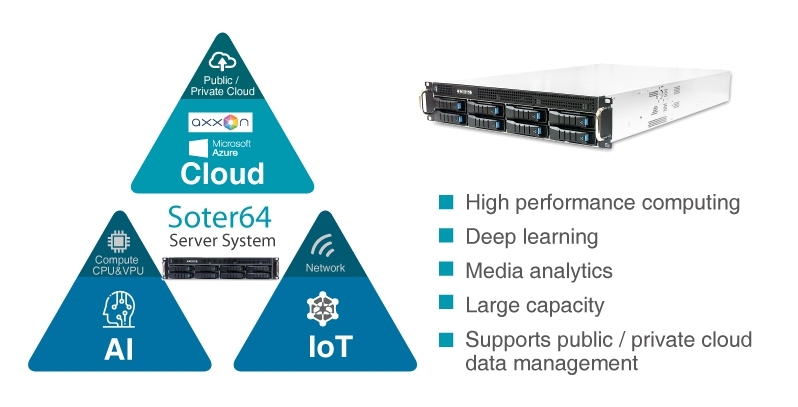 EverFocus: Soter64 Server System for AIoT
Intel IoT RFP Ready Kits
Description


Problem Solved
In addition to the general recording and playback functions, Soter64 could equip with AXXON CMS software to support intelligent video analysis to achieve the AIoT. Soter64 includes everything what customers need to record the video from IP cameras to the server. For example: 64CH 1080P @30fps video recording for 24 hours at the same time, it can save up to 55 days data.
Future Plan
By adding AI functions in the future, EverFocus plan to use Intel Movidius Neural Compute Stick, HDDL (Movidius x 8) or Thunder Bay Harbor VPU to improve the ability of AI image processing.

IoT Solution Application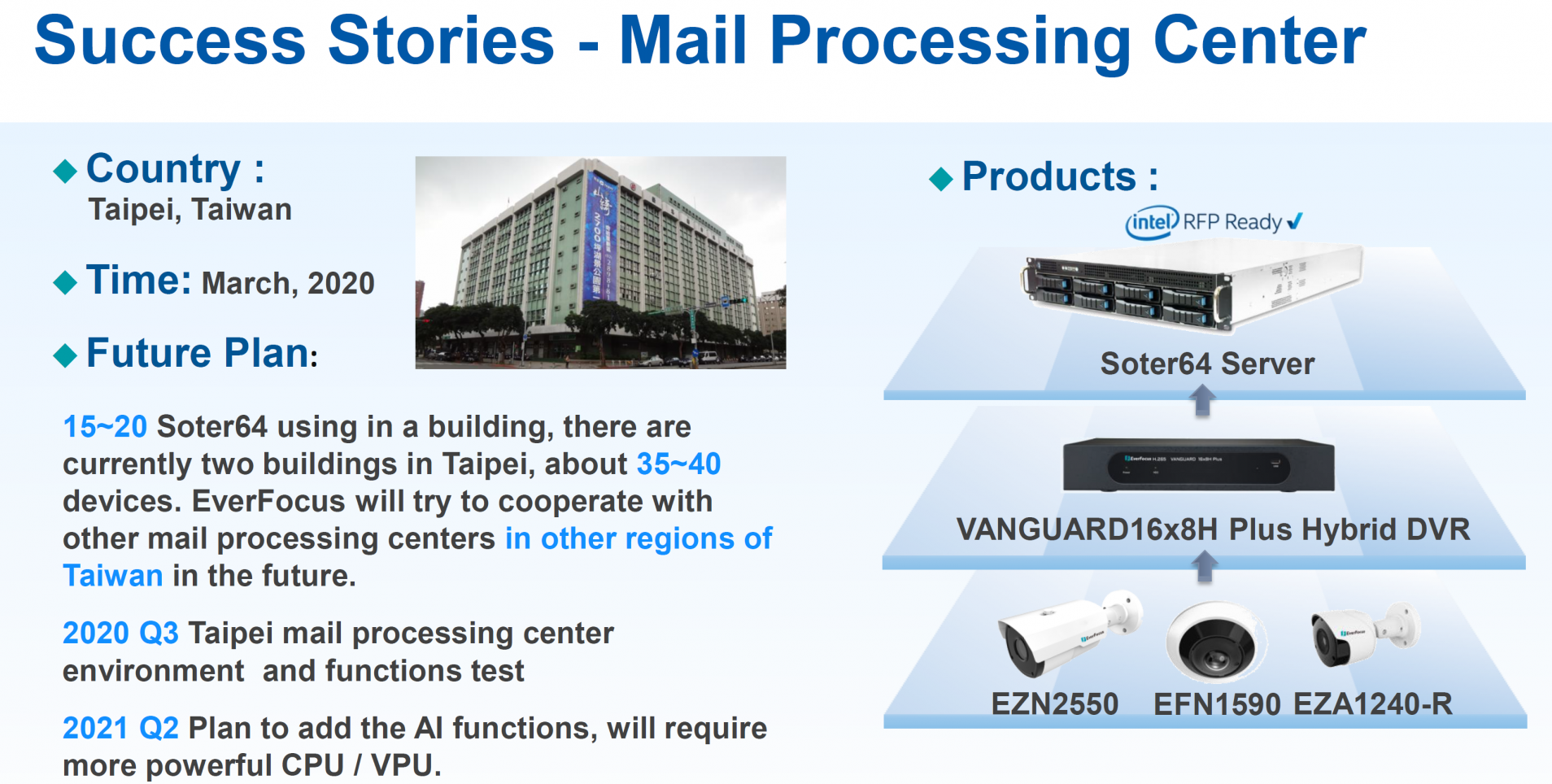 Successful case-Chunghwa Post Taipei Mail Processing Center Smart Building Solution
The Mail Processing Center of Chunghwa Post uses EverFocus Soter64 servers installed with Axxon Soft CMS software along with 750 IP cameras to monitor the whole center with AI technologies including object tracking, fire alarm and people counting.
Youtube Introduction
Official website Intro
https://www.everfocus.com.tw/tw/product/ins.php?index_m1_id=3&index_m2_id=24&index_m3_id=74&index_id=692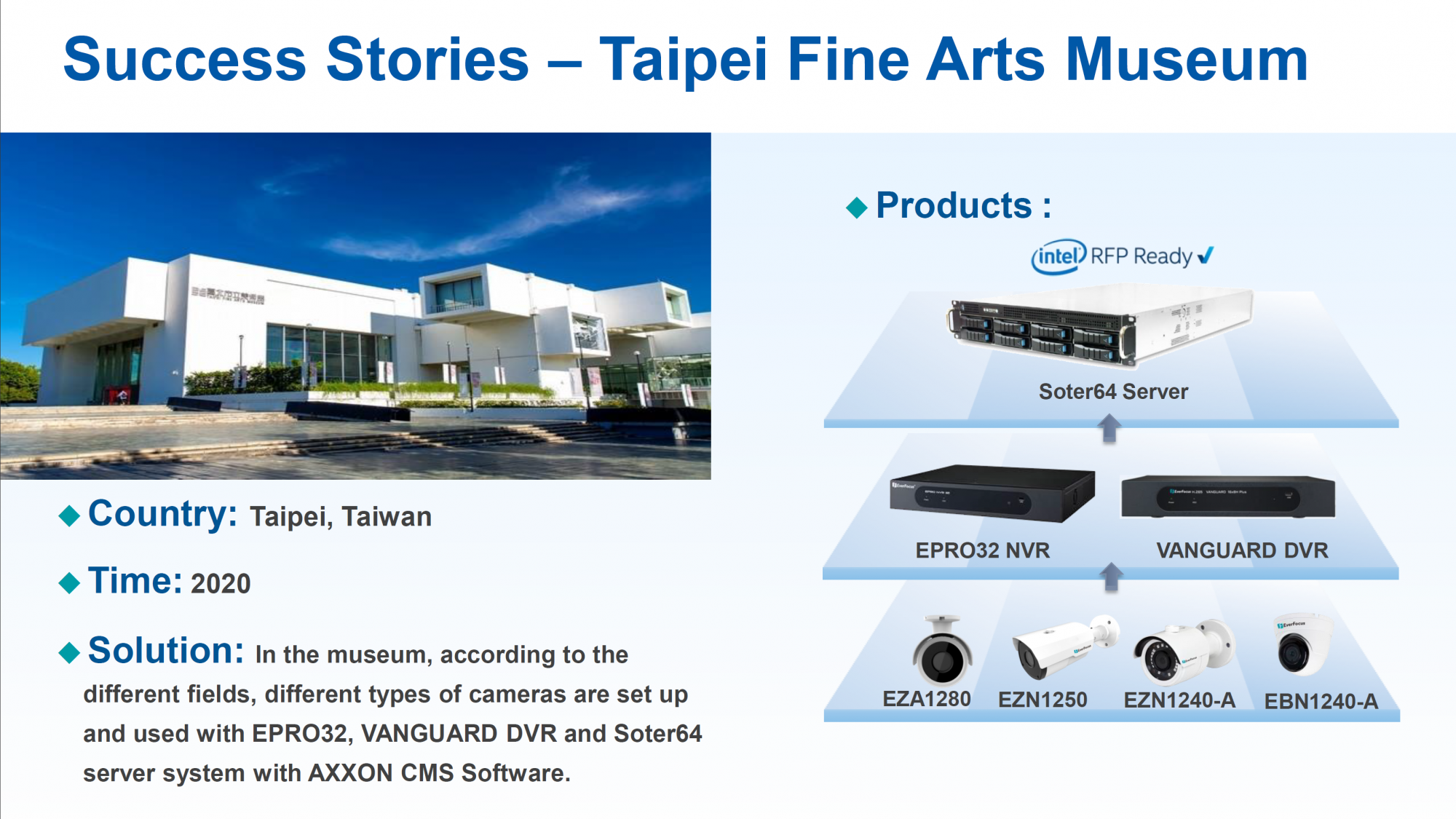 IoT Solution Specification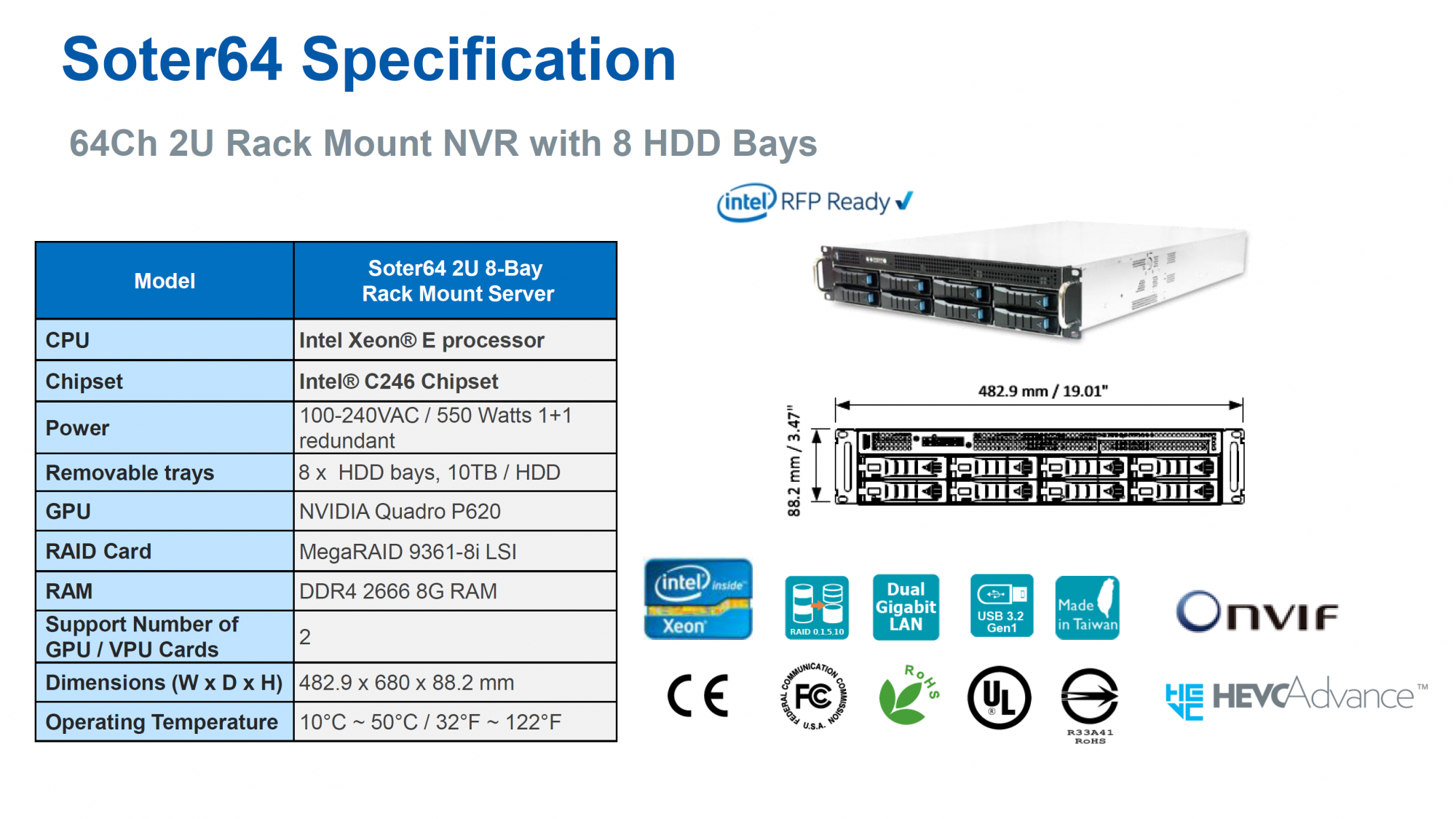 Download
The files in the following blocks can be downloaded after filling in personal information
Partner