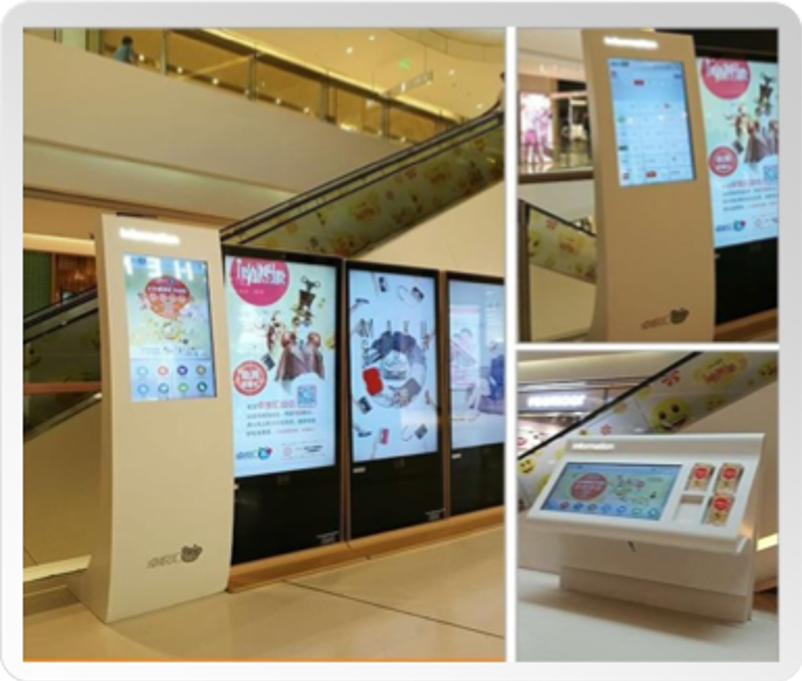 WEIBU: V Series Kiosks
Intel Market Ready Solution
Description
WEIBU V-series smart kiosk is using display with touch screen technology, equipped with a digital intelligent management system to make a platform for suppliers, brands and customers to interact and communicate between buildings such as shopping centers.
Under the premise of satisfying customer with information inquiry, the platform plays an important role in shopping, branding, advertising and promoting.
The platform can be connected with the cloud and a number of third-party systems to realize the functions of point inquiry redemption, catering number, reverse car search, self-service payment etc., which greatly enhances the shopping experience of the shopping center.
Advantages:
Different from the traditional single-type identification system, it has an interactive, intelligent and experiential integrated new electronic guide application solution;
Adopting the latest Internet technology, multi-touch technology, image recognition technology, and full HD display technology
System integrates sinage, shopping guide, publicity, entertainment, information, message, membership service and other functions, bringing customers an innovative, interactive shopping experience. Effectively meet the customer needs of information rapid login and query, play a role as service desk to a certain extent.
A platform that combines vision, audio and touch to create a new, lively, practical, and efficient direct communication bridge between shopping malls, businesses, and consumers.
The range of sizes from 32" to 65" is available. The mounting method supports traverse and vertical or floor-standing. The hardware configuration is based on the Intel Core platform. The high and low configurations can be selected by the customer to meet the customer's needs of various scenario requirements.
In addition, WEIBU also launched a high-performance Thin Client series products for commercial display applications to meet the needs of modular design, enabling customers to quickly graft application platforms into pre-laid application scenarios.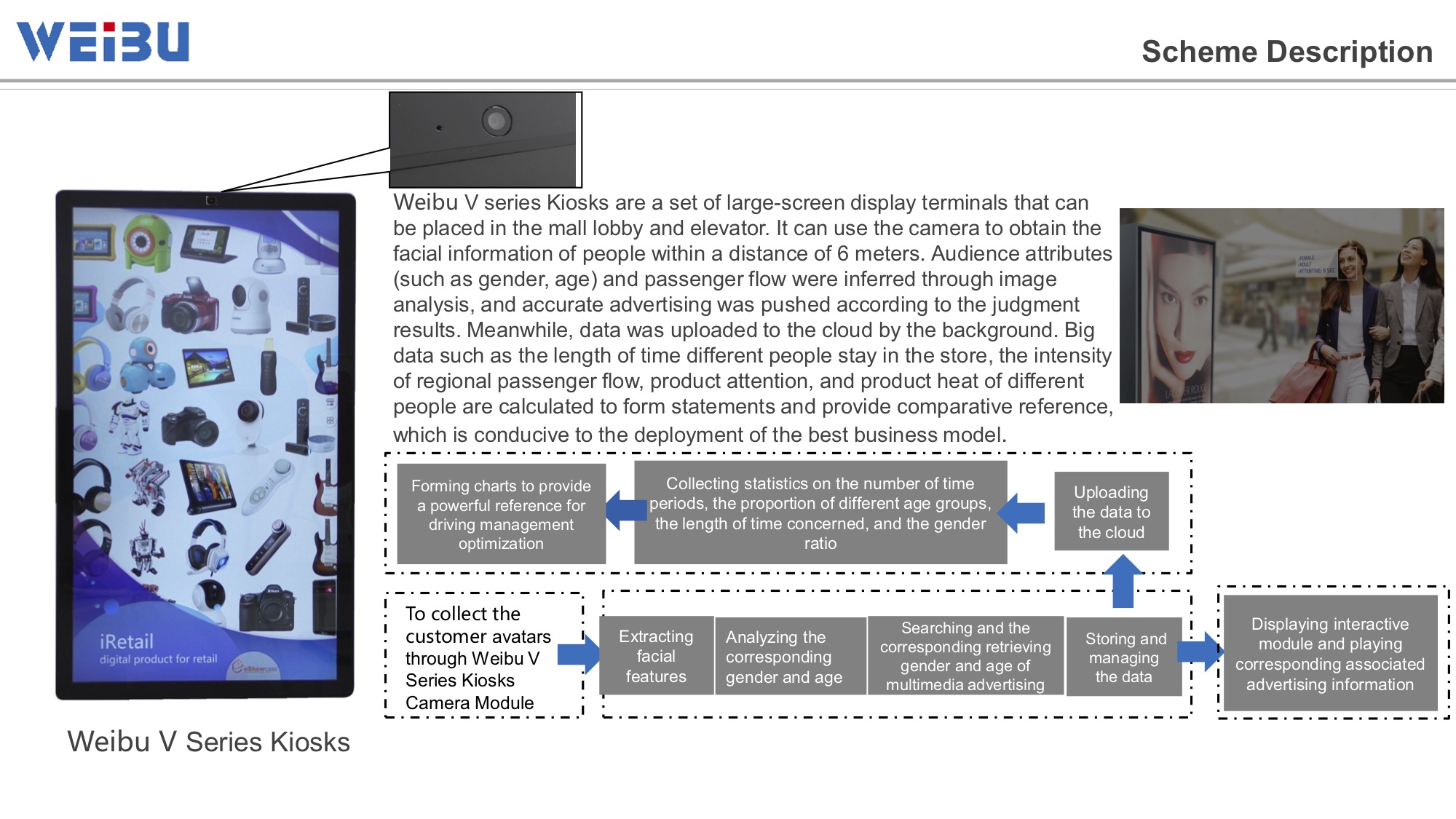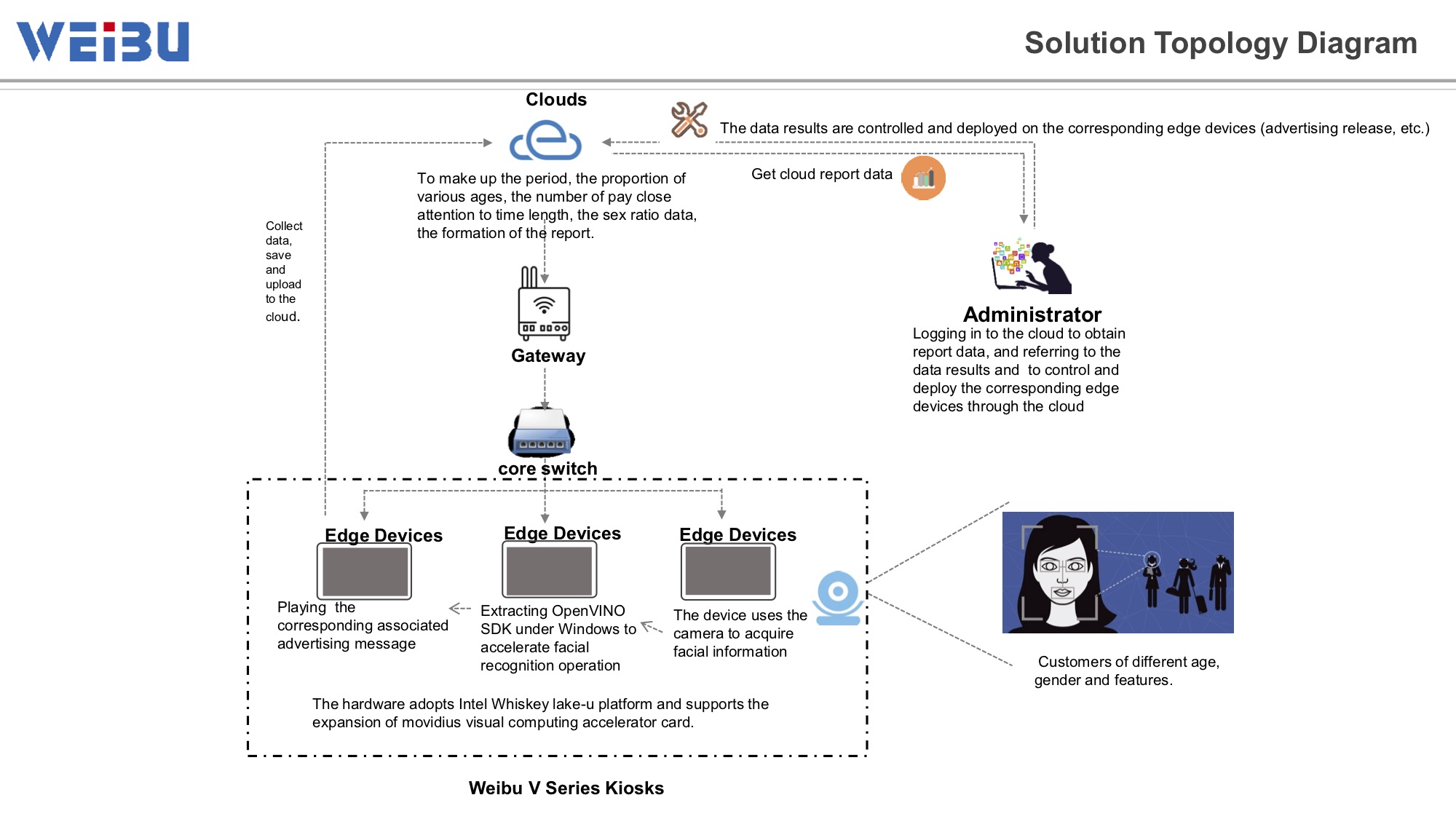 IoT Solution Application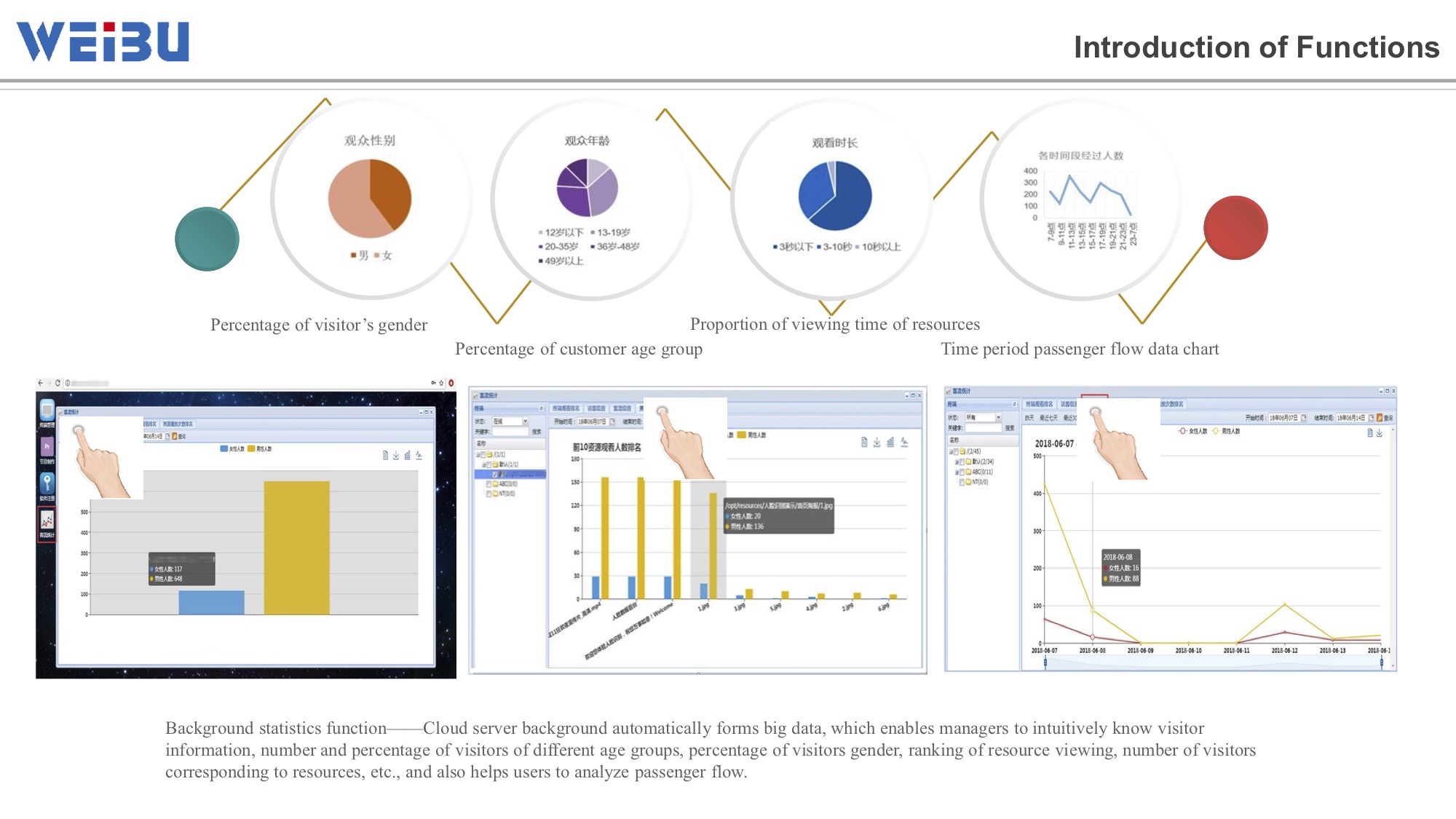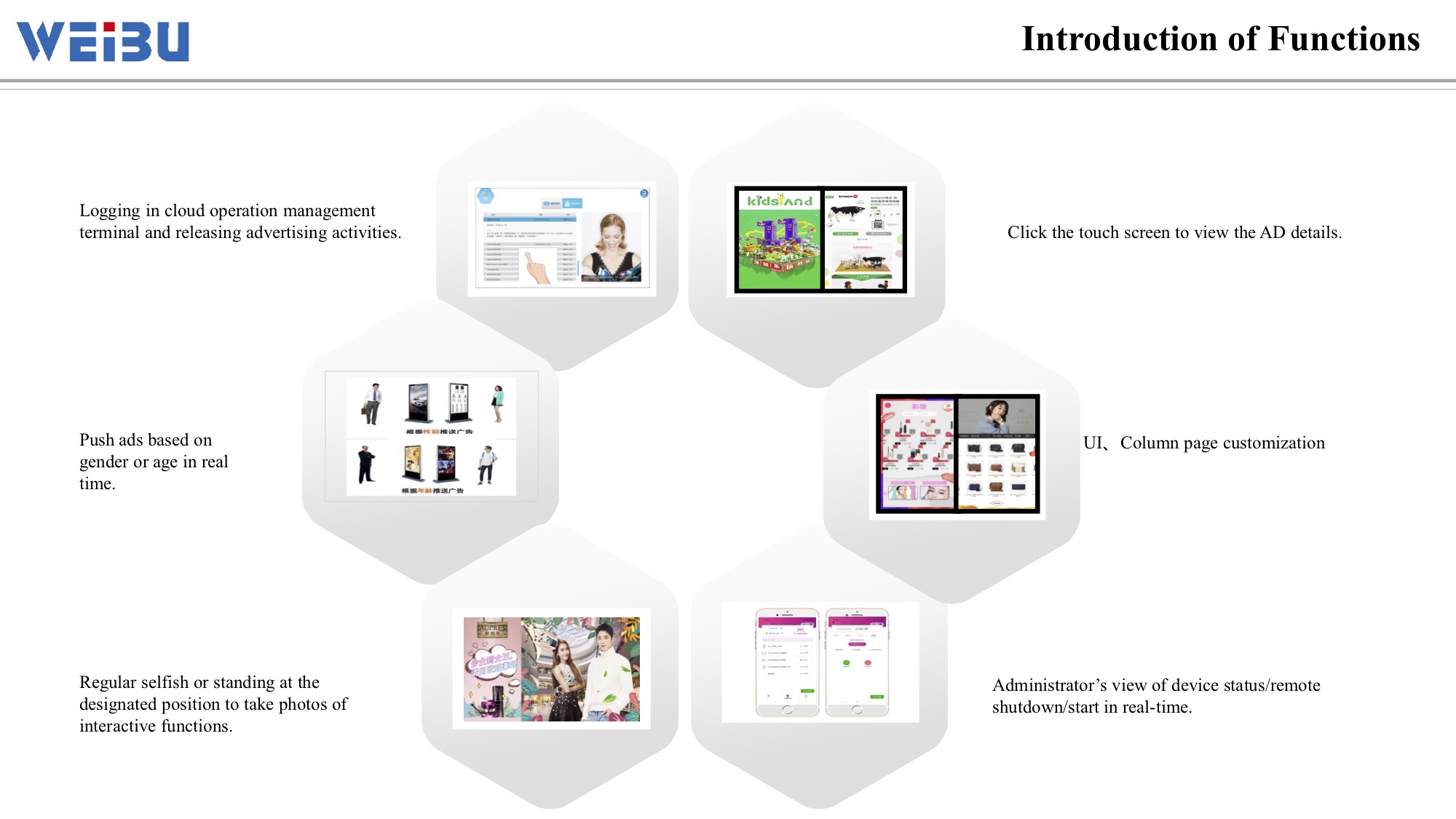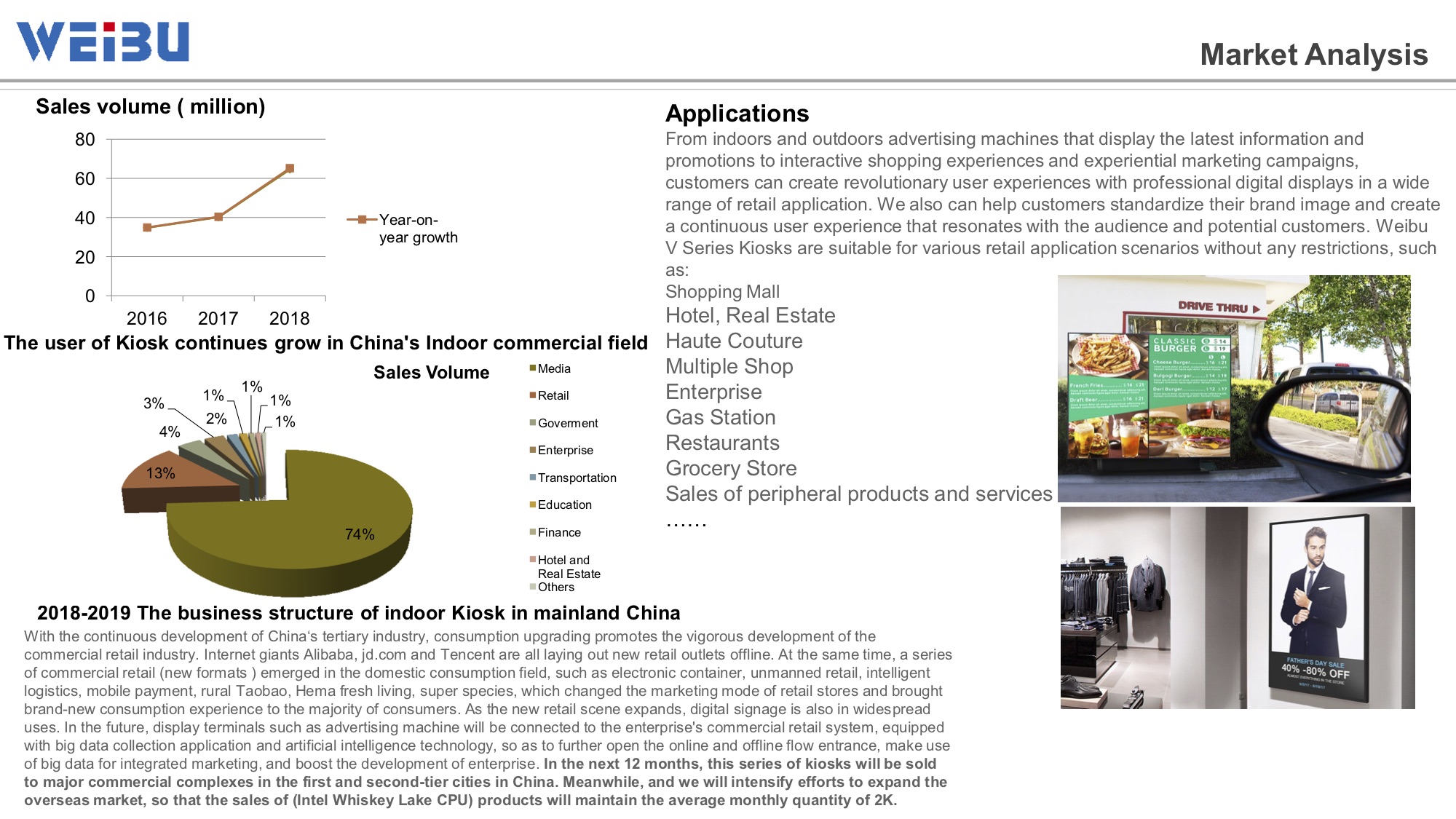 IoT Solution Specification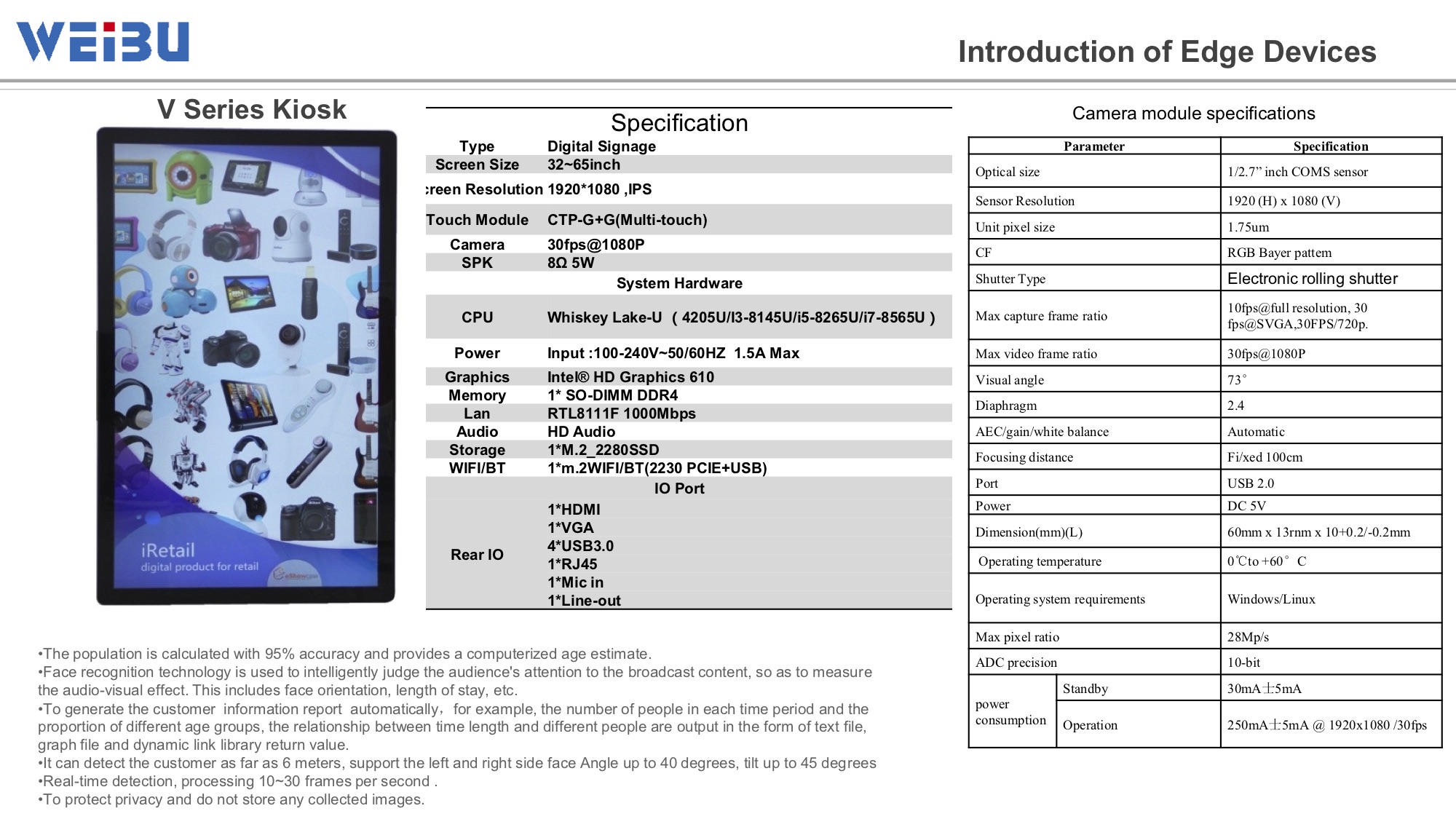 Partner