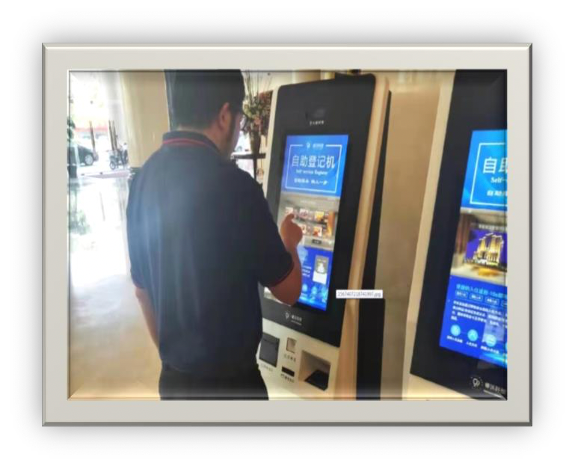 WEIBU Hotel Self-Service
Intel Market Ready Solution
Description
Weibu hotel self-check-in machine is a set of self-service terminal equipment placed in the hotel lobby.
It collects customer information by reading ID card information and face recognition, compares it with cloud data, and performs self-service such as room registration, check-in, check-out, and renewal according to the judgment result.
With the increasing number of hotel industry in China, the consumption upgrade has promoted the hotel to continue to develop into science and technology. At the same time, the hotel service areas such as unattended check-in, smart room service, intelligent situational service, and intelligent access control services have changed the marketing mode of the previous manual service, bringing a new consumption experience to consumers. In the future, the smart hotel system will create a brand new smart hotel ecosystem.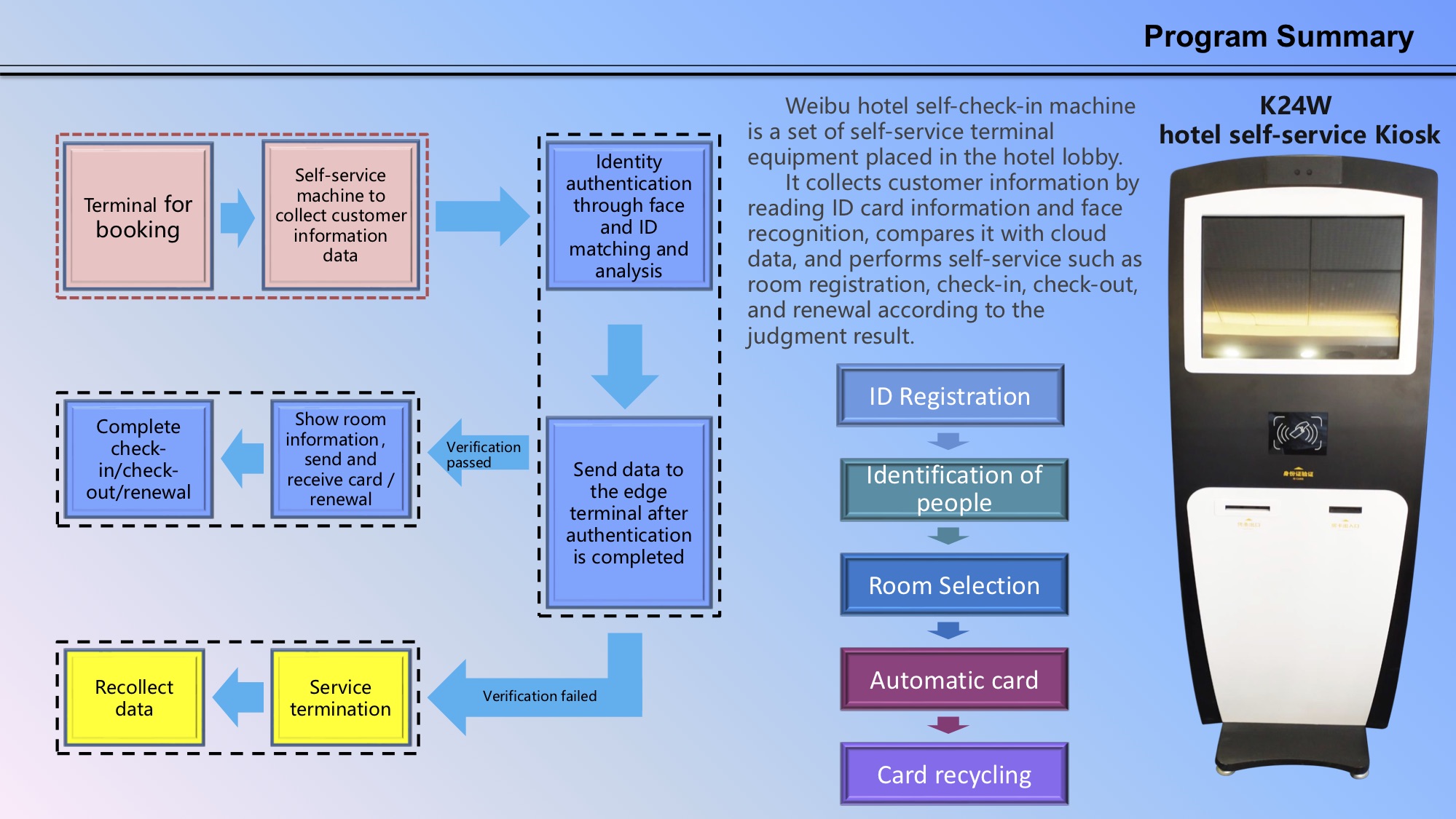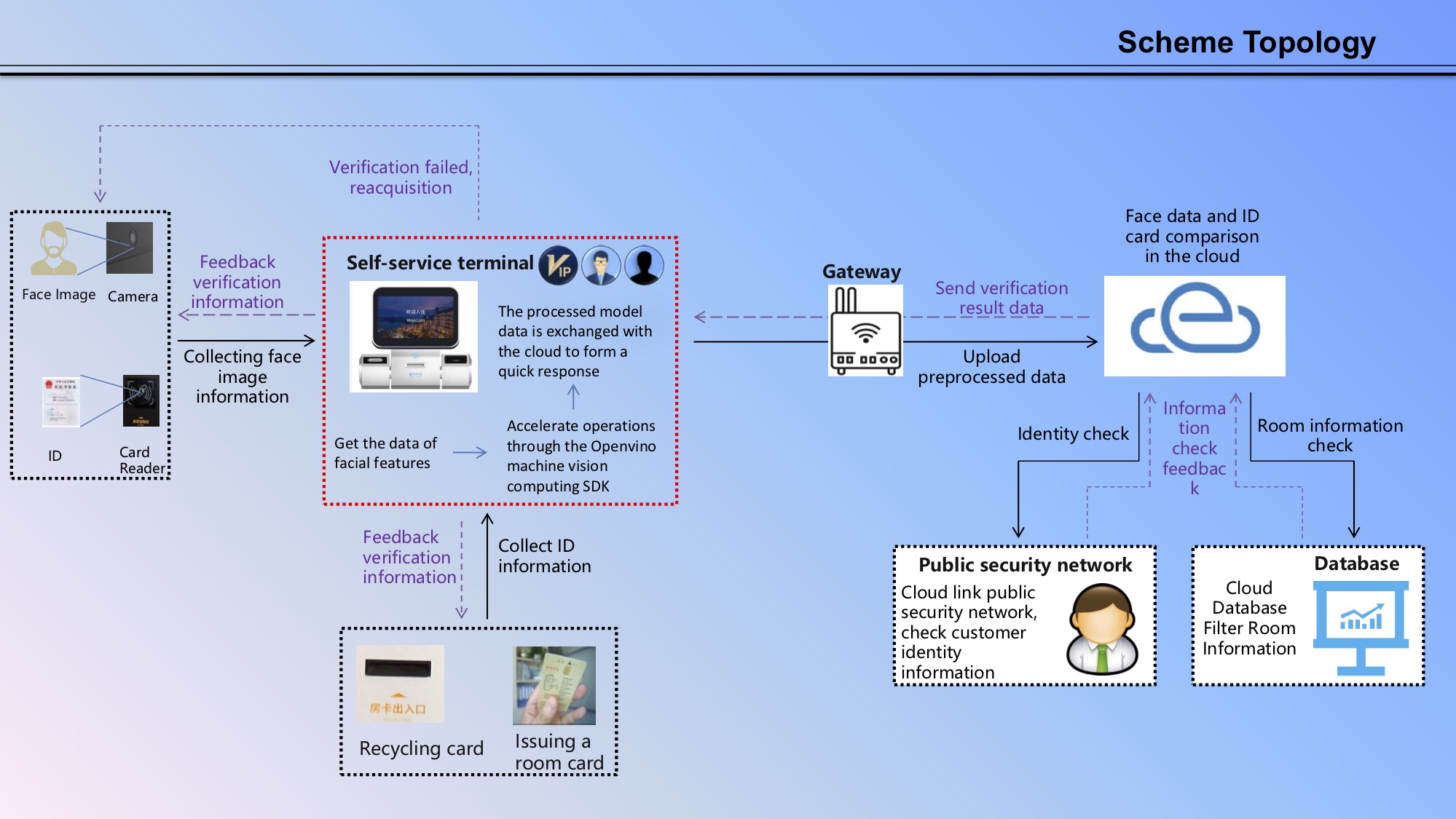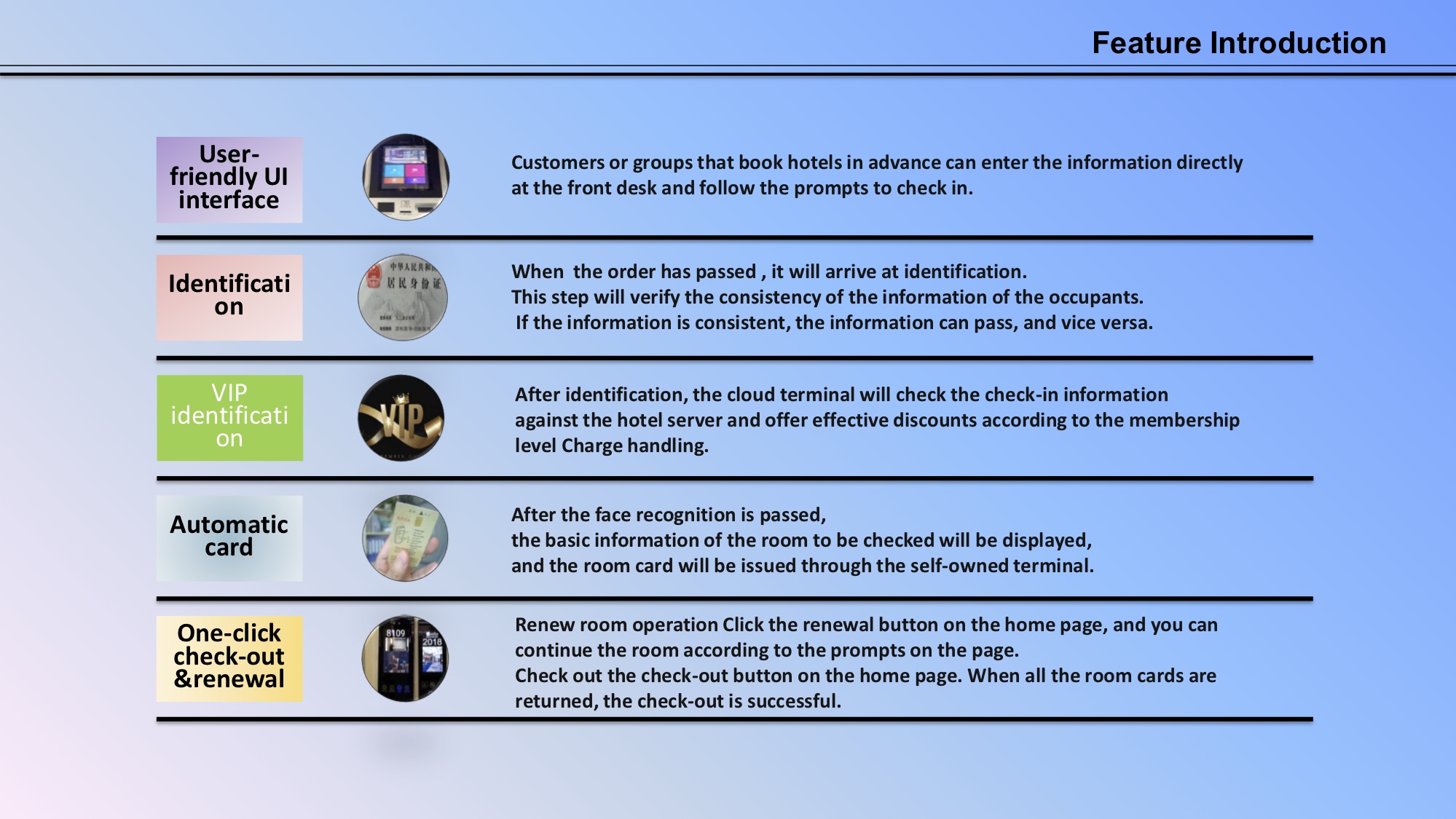 IoT Solution Application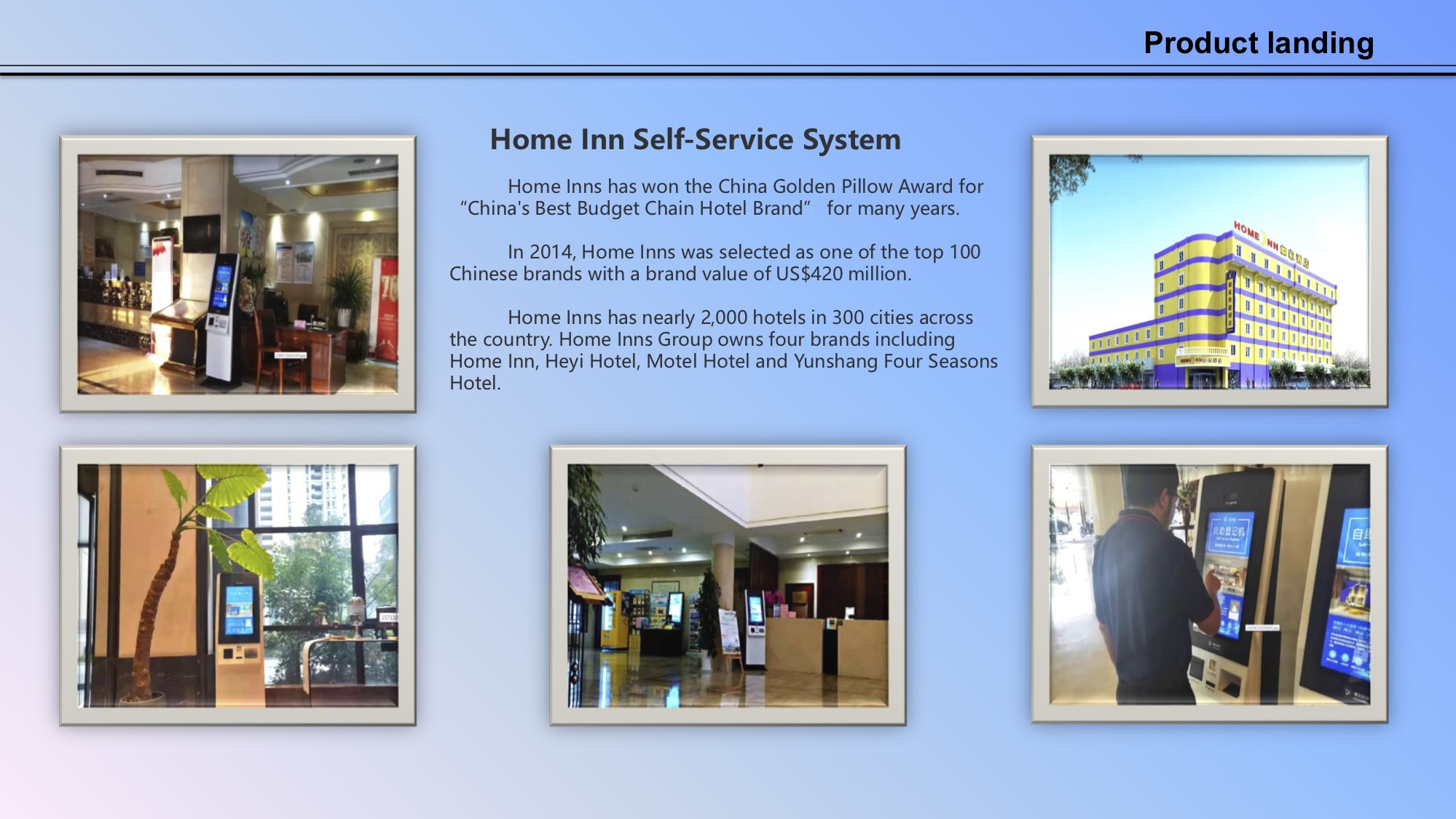 IoT Solution Specification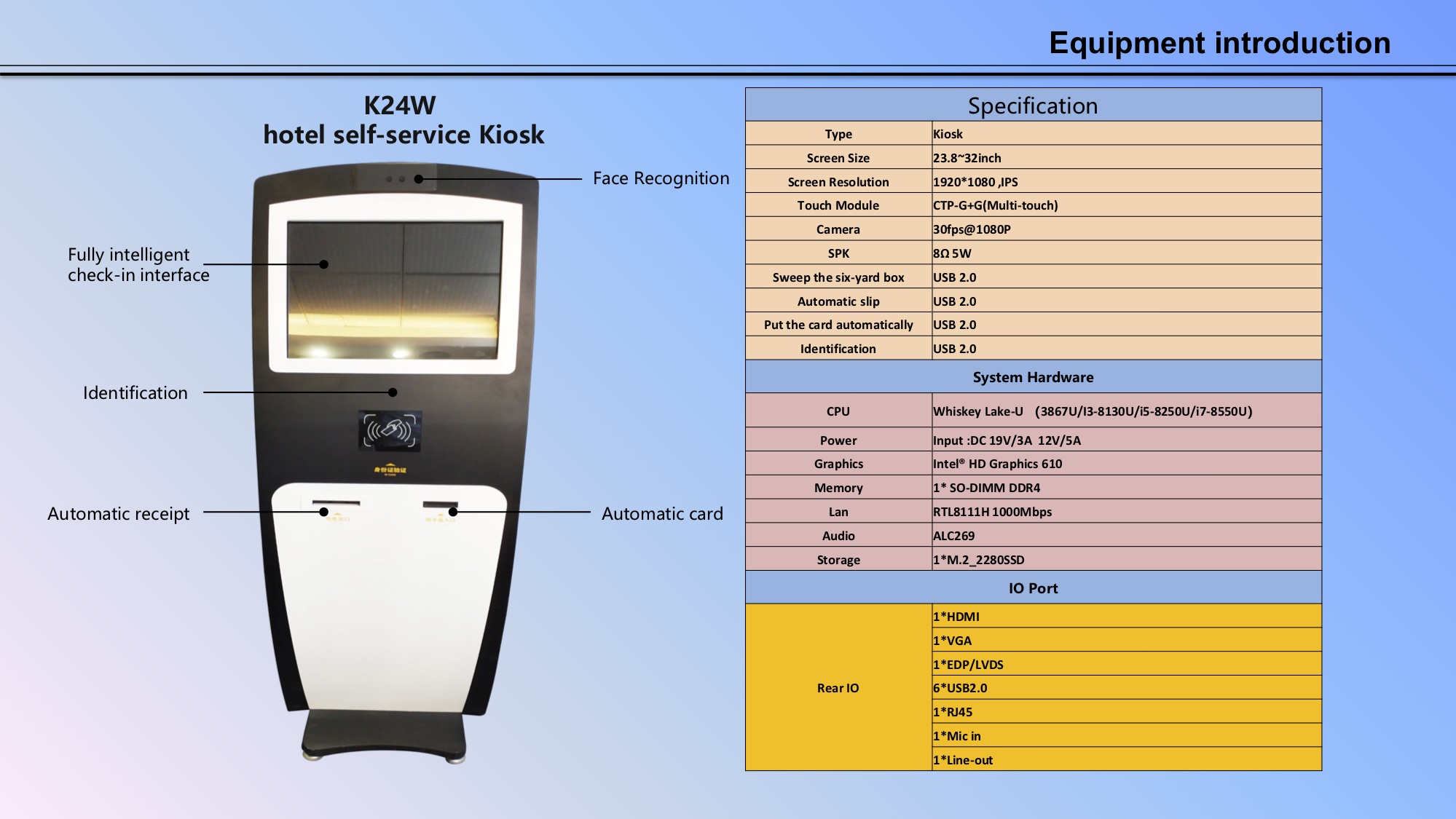 Partner